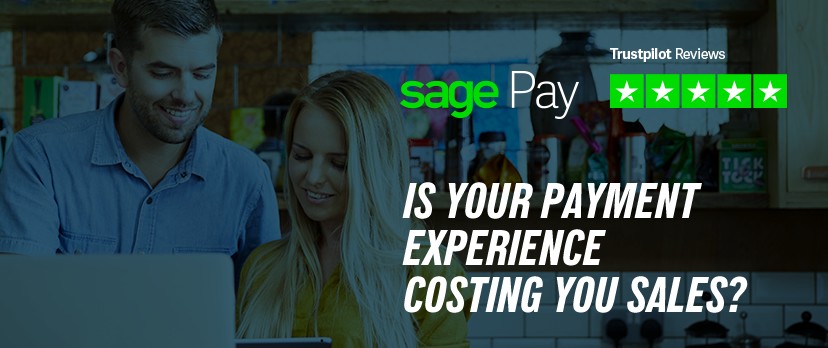 Small businesses work to the finest of fine margins. Every sale counts – so you need to make sure there are no gaps or weaknesses that might stop customers making a purchase.
So why are so many small businesses willing to ignore their payment gateway, or treat it as a low-priority part of their customers' experiences? Every time a customer is unable to pay, concerned about fraud, or frustrated by your payments page, the business stands to lose another sale. In fact, almost 50% of consumers end a transaction if their ideal payment option isn't available. And customers are heavily influenced by how their transaction ended, particularly if it didn't go well-so you may have lost your repeat business too.
Luckily, it's quick and easy to sure up your payments, and ensure that no customer is left behind. Sage Pay is the UK's leading payment provider, with the maximum 5-star rating on Trustpilot. OpenCart are proud to partner with them, to make sure every business gets the benefit of a 5-star payment service:
· 99.99% uptime, so you never miss a sale.
· Free fraud screening tools – unlike other payment providers – to protect you and your customers.
· Around-the-clock customer support, every single day of the year.
· 30 years' trusted experience in the payments market.
· Competitive pricing.
If you'd like to switch to Sage Pay, you can start your application using the link below.