Purpletree Multivendor Marketplace for OpenCart
Purpletree Multivendor marketplace is the best extension to convert your OpenCart store into a full-fledged marketplace like ebay.
Sellers can register their store and manage their own products and orders. Admin can moderate all sellers, products and orders.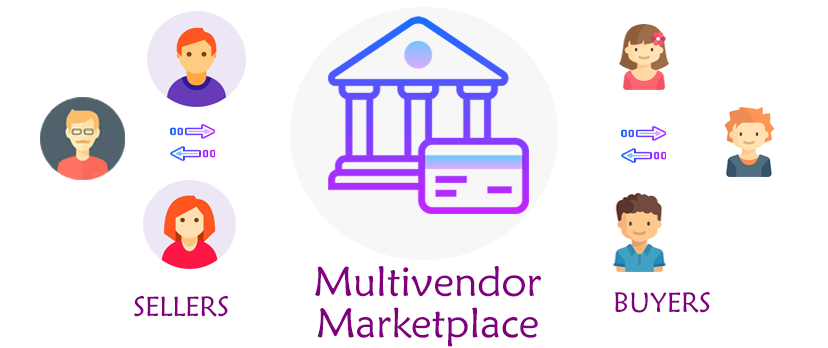 Advanced Seller Dashboard
Seller has access to a snapshot of recent orders, transactions, settlements, payments etc.
That makes it easy to run daily operations in a smooth manner.
Everything unlimited
The extension does not impose any limits on number of products or number of sellers you can have on the marketplace.
This helps to scale your store from the early stage to advanced stage of the business.
17 languages supported
Now you are not limited by language. Purpletree Multivendor Marketplace supports 17 languages out of the box.
You do not need any language packs; all languages are in-built.
Bulk Import
Sellers can import their inventory, and there is no limit on number of products that can be imported.
It is helpful in cases where sellers deal with huge inventories regularly.
Feature launch in June'18.
Advanced shipping module
The extension has in-built shipping module that allows the sellers to configure shipping rates on the basis of Country, Zip code, weight.
Sellers can also have fixed rate shipping configured for their own products.
Feature launch in June'18.
Flexible cart and Order split
Your customers can add products from multiples sellers to the cart, at the same time.
Sellers get the orders transparently in their dashboard.
Product cost and shipping cost are distributed as per the configuration.
Regular updates for software
The extension has seen regular updates over last many months. We release a new release once every week, on average.
This ensures any bugs are solved readily, and new features are added at a very fast pace.
Supports all themes
This extension works for all OpenCart themes, from version 2.3 onwards.
As per OpenCart convention, version 2 has tpl file-based structure, and version 3 has twig file structure.
This multivendor extension supports this structure.
In addition to seamless theme compatibility, we have a long list of certified themes, including most popular Journal 2 theme.
Quickest support
We boast of one of the best support team on OpenCart marketplace.
We reply to support tickets within few minutes during a regular work day.
Any issues can be reported to our helpdesk for quick resolution.
OpenCart certified team
Purpletree is certified by OpenCart, one of the very few teams in India who have been certified.
This results in high level of confidence for supporting your business.
About Purpletree
Purpletree Software LLP is a capable team of ecommerce developers, who believe in quality work and quick support to really help the community and customers alike.