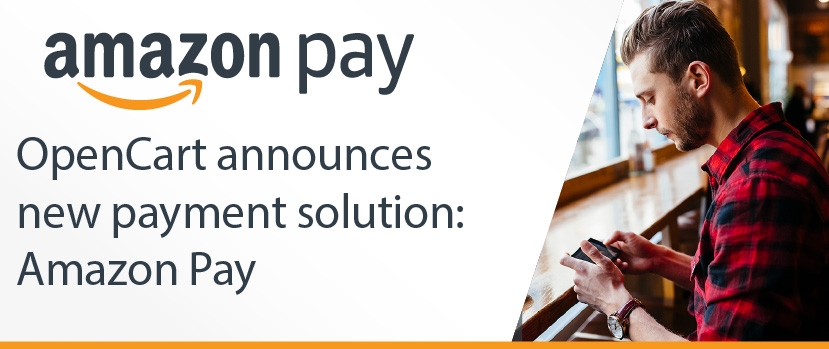 Amazon is one of today's most trusted global brands providing consumer goods, digital goods and local services. Amazon has been innovating in the e-commerce space building trust with buyers for more than 20 years. Simplifying checkout and delivering seamless buyer journeys is top of their agenda.
With OpenCart's Amazon Pay plugin, you can now leverage the simplified checkout and consistent buying experience that Amazon has mastered. Instead of asking buyers to create a new account or guest checkout on your website, they can easily checkout using their existing Amazon credentials in just a few clicks. This means it's fast, easy and secure. Amazon Pay can also help you reach more buyers. Did you know that more than 300m customers around the world have an active Amazon account? The potential for new customer acquisition is huge.
So how does it work? Buyers simply select "Amazon Pay" during the checkout process, they enter their existing Amazon credentials and all of their shipping and payment methods linked to their Amazon account will appear.
Amazon Pay is easy to set up! Download the OpenCart Amazon Pay plugin (for OpenCart version 1.5.x and above) to enable Amazon customers to easily log in and pay with the information already stored in their Amazon account. To get started using Amazon Pay with your online store, click here.