How to increase your sales and exposure of your Opencart products
Opencart is the leading Open source online shopping cart that serves as an online store for different sellers to display their product for sale. It is a platform that allows traders to create and design their own website and make it suitable for good sales of products. It is however pertinent that such website for online store might not get the required exposure, presence, awareness and exposure to give good sales and revenue.
There are many different ways to expose your opencart store to get targeted traffic and targeted secured good sales. These ways include good SEO practices for your opencart website and such practices are explained below:
Meta Title and Description
You must be able to use good keywords that are relevant to whatever you sell as your Meta title and description. It is very true that Meta title and description are important whenever search queries are done on Google, Bing and even Yahoo. Meta title should be kept within the character limit of 60-70 characters while its description should not be more than 120-155.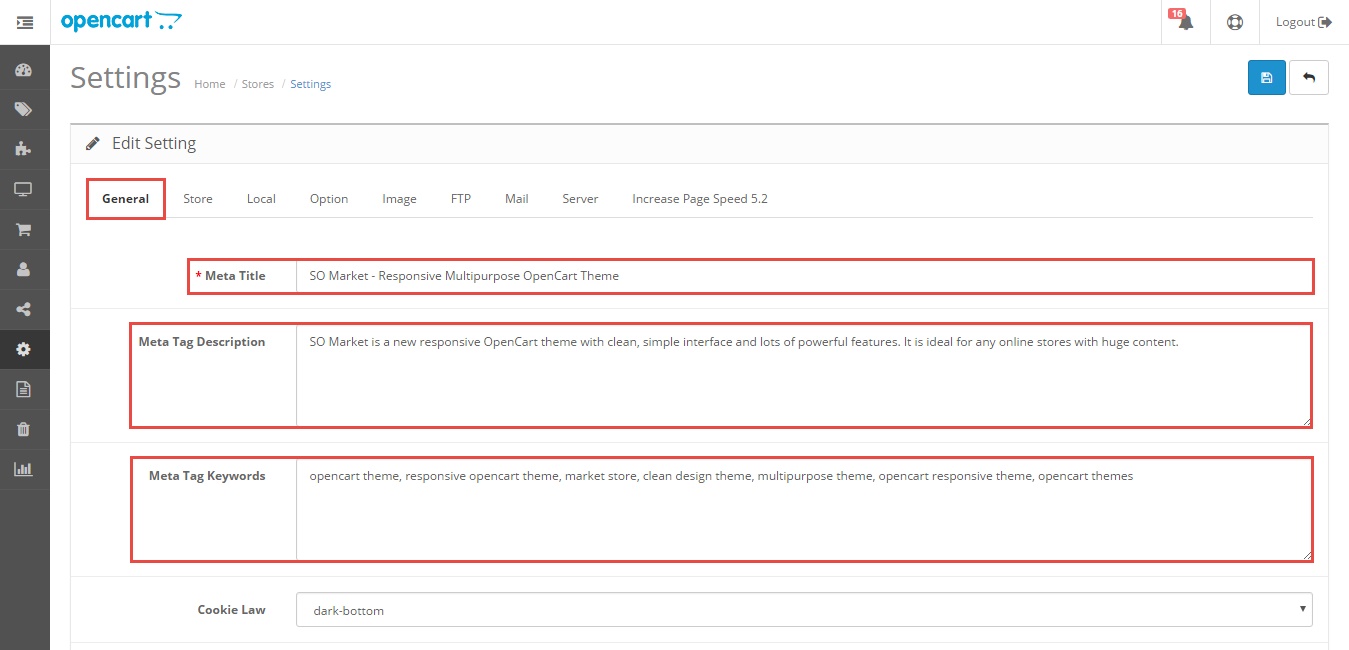 Product Names and Description
Many opencart stores do not have an ideal enough and it is very important. Lots of so many catalogs without an ideal product name and description is as good as rubbish. Kindly use the most accurate and SEO friendly product names and description to get well ranked on various search engines. You should also use relevant keywords to describe each of your products. Keywords can be easily researched using Google AdWords and other valuable tools.
Blog content
Content is key and can never be over-emphasized in the business of making any shopping cart more productive. It is what contains most of the relevant keywords that you researched for and also give the needed awareness from search queries of different search engine websites. In your ecommerce shopping store, you must write relevant contents that is related to every products on your store. This will in turn, educate your audience and might make you more sales. Targeted traffic is good blog content gives you much of it.
Product Reviews
It is very good and advisable to give opportunity to buyers of different products to write reviews. Anyone that is visiting your online store for the very first time will never be sure of your credibility as a seller but good reviews about your services will be of help to give confidence and make such people want to buy your products. My point is, if you sell good products and treat your customer well, you will never be scared of allowing customers to write reviews.
Page speed and Accessibility
One of most important reasons for bad store performance and poor sales is website page loading speed. If your store loads slowly, you will get rejected even before anyone has the time to check your store out. Being good and doing the right thing as regards SEO is cool but all of them will get washed away with poor loading speed. What of a page that appears on the first of relevant search queries of Google and when online visitors click on the page, it opens slowly? Definitely all the effort put into make the page rank well is wasted. Check your page speed using relevant tools online and reduce large images and any things that make your page slow. Also, your page must be well built and designed to be accessible on all gadgets and Operating Systems. Be it mobile and on PC, you must make your page easy to access if you truly desire good sale and income.
Links Building
Always build quality links and backlinks from very reputable websites with good online authority. These will help you get massive amount of traffic coupled with increased exposure. All these will directly or indirectly increase your sales.
Article Written by our partners and SEO experts SEO HERO