When?

18:00 - 20:30, Thursday February 12th
One King Street, Hammersmith,
London, W6 9HR
Updates?

#OpenCartTraining
On February 12th, we will be holding an evening dedicated to all things OpenCart in the heart of London. The event will take place in Realex Payments' very own London office and will start at 6pm GMT.
The relaxed introduction to the evening will give you the opportunity to meet not only our speakers, but also the many developers and OpenCart enthusiasts who will be attending the training session. A fantastic networking opportunity, you will have the chance to meet new developers, exchange ideas (and business cards!) and sample the free food and beer that will be available.
Our speakers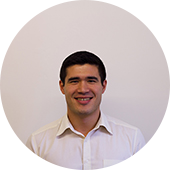 Director of Welford Media, Gareth Christian-Lim will be opening the training session with a short overview of what you can expect from the event. As the director of one of our recommended partners, Gareth has extensive experience in working with our software and will be able to answer any of your questions.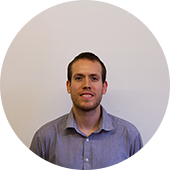 The training session's main speaker, technical project manager Chris Dixon, has worked closely with the OpenCart development for a number of years. He has helped to build and test a number of features of many OpenCart versions, including OpenCart 2.0.
Technical talk
Our technical talk will outline and explore the evolution of the OpenCart system over recent years - particularly focusing on the jump from OpenCart 1.5.6.4 to 2.0. Covering everything from the brand new modification and events systems and how to build modules in OpenCart 2.0, to how to correctly work with the new responsive theme and customise stores in 2.0, this training session is suitable for any developer with an interest in OpenCart development - no matter how much experience you have.
Q&As and one-on-one training
Throughout the talk there will be multiple Q&A sessions, giving you the chance to get expert answers to any queries you may have. An informal extended Q&A session will take place at the end of the evening, with one-on-one training opportunities. The speakers will have chance to give you hands on experience in using OpenCart and will be available to go over the code with you - so remember to bring along your laptop!