Feedify brings out brilliantly designed events and helps understand the online customer better. It provides tools to effectively engage customers.
It help creating Push notifications, pops, surveys, Pre and Post feedback tools, Customer Review display. All events can be narrowed via geo-location, browser, device, country, time zone, visitor type, time delay etc. Thus, helping one to achieve effortless marketing automation that can be iterated and adapted in real-time to increase sales.
Feedify helps the customer to understand their clientele in a structured manner. We provide a lean dashboard from where customer engagement tools can be managed with automation.
Benefits that Feedify Offers
Customer Engagement Automation
Increased Leads-Sales Conversion Ration
Structured Management of Leads
Robust Feedback Mechanism
Insightful and Actionable Analytics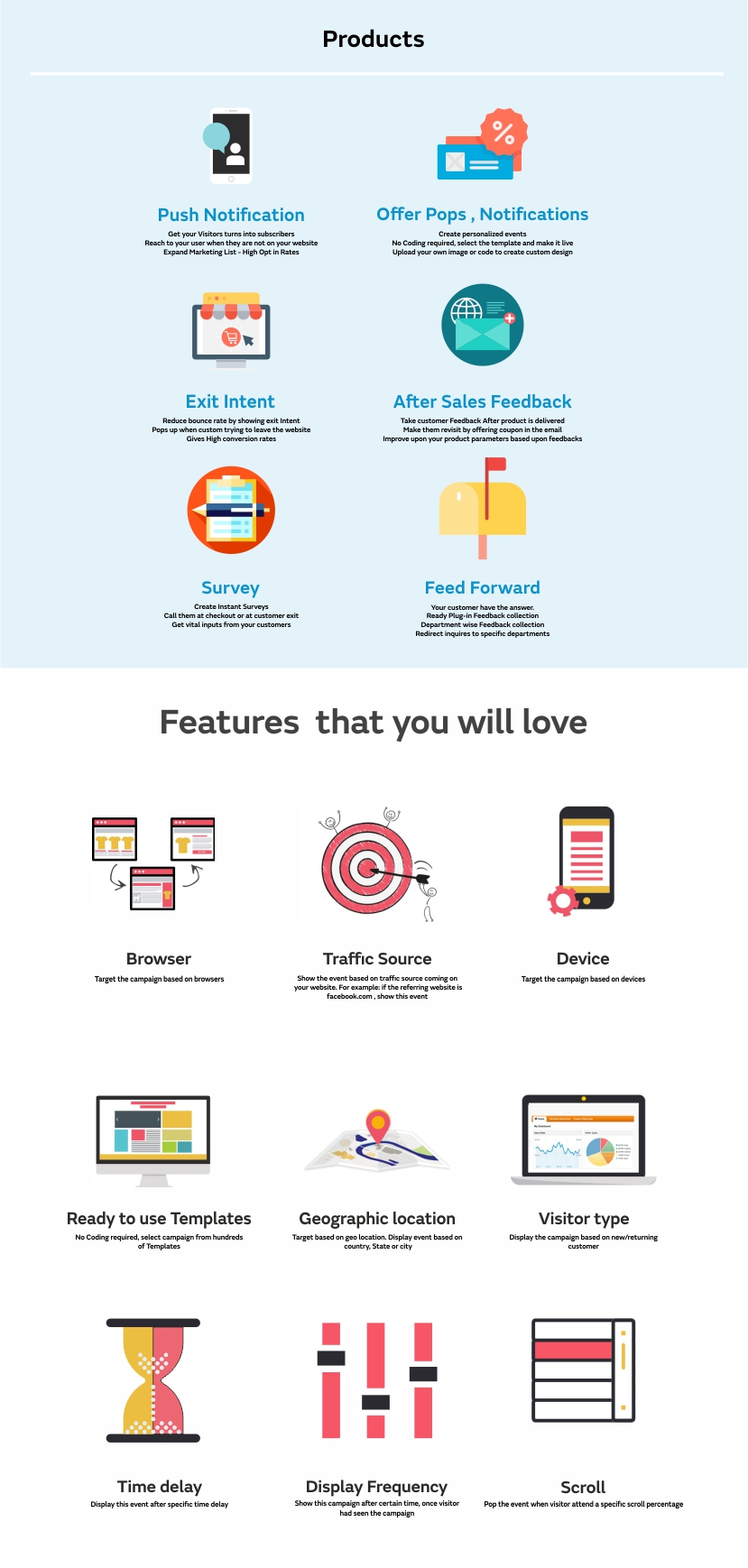 Feedify is offering a special discount to OpenCart users – 50% off on all Plans.
Download the extension from here