Saying that something is the future of something else is getting quite common these days. It definitely is a bold statement that needs some serious reasoning to be a valid argument, instead of just another curious (clickbait) post title.
We usually refrain from such big and confident conclusions because nobody really knows what will happen less than a year from now.
However…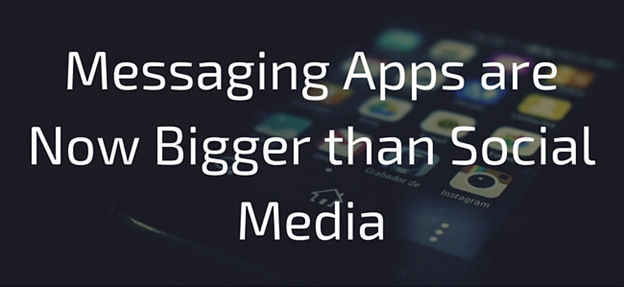 This is not just any trend that hypes up the E-commerce world for a bit and then fades away. The rise of Conversational Commerce is an evolving tendency that has started maturing ever since the beginning of messaging apps for smartphones.
What does Conversational Commerce mean?
Brands have evolved in the way they communicate with clients. Conversational Commerce is a relatively new term and a natural continuation of the ever-changing customer service industry.
Conversational Commerce is a new wave of simplified communication that allows you to talk directly with customers, on a channel that is more familiar for them than any other - Facebook Messenger, WhatsApp, and other popular messaging apps.
Besides messaging apps, there are other types of chat applications such as Zopim, LiveChat, etc. However, one of the most impressive possibilities in conversational commerce is the utilization of chat bots. Automation is a huge advantage for customer service teams and the future of AI looks quite promising. We are not far from seeing bots that minimize the noticeable difference between automated and real, human messages.
Conversational Commerce works awesome for store owners because of the real-time connection you have with customers. Both sides are on a device at the same time and the messaging is synchronous. This allows for faster conversations, which means a faster resolution for possible questions and issues.
Conversational Commerce (#ConvComm) actually has the potential of becoming the next big thing with a huge impact on the online business world.
(Source: Google Adwords Keyword Planner)
The main focus is on the conversation between businesses and customers where and how it takes place.
Since messaging apps like WhatsApp and Facebook Messenger are now even more popular and used than social networks (Data source: BI Intelligence), it's normal for E-commerce websites to start looking for a way to expand their customer support to those channels more effectively.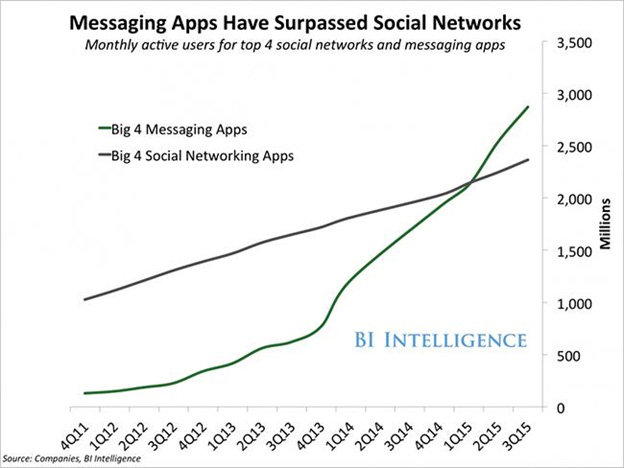 Let's take a minute to comprehend this kind of information. Social media platforms are no longer the most used and popular thing in the world?
Today, marketers and brands are digging through the statistics for the platform with the most monthly active users, number of posts per day and what people like the most about each social network.
In the near future, Conversational Commerce will completely transform something we thought was going to last forever at some point. The new target for businesses will be the messaging apps.
Q: Why messaging applications took over social networks?
A: There are a few factors that give an easy answer to this question…
1.4 billion users were on messaging apps in 2015, expected to hit 2 billion by 2018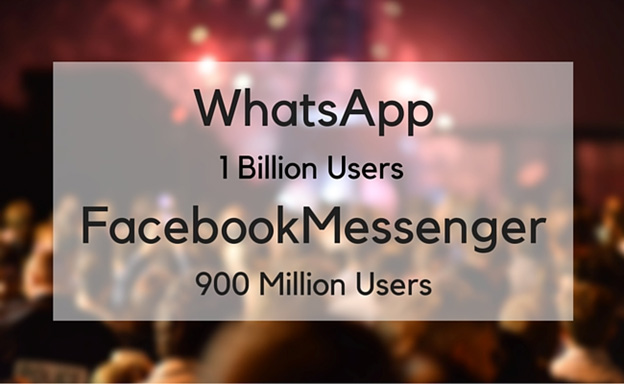 A few months back, WhatsApp officially announced they passed the 1 billion active users milestone, and the Facebook Messenger is not far behind with more than 900 million users.
Statista has also
shown
that there are a lot other messaging apps that compete for more users, such as WeChat, Skype, Telegram, etc.
So, there's no doubt that the majority of people with a smartphone use messaging apps.
Q: What's one of the building blocks of an effective marketing and customer service strategy?
A: Finding the most native and familiar means of communication.
Which brings us to the next point.
Average app usage time in the U.S is 23 minutes, 23 seconds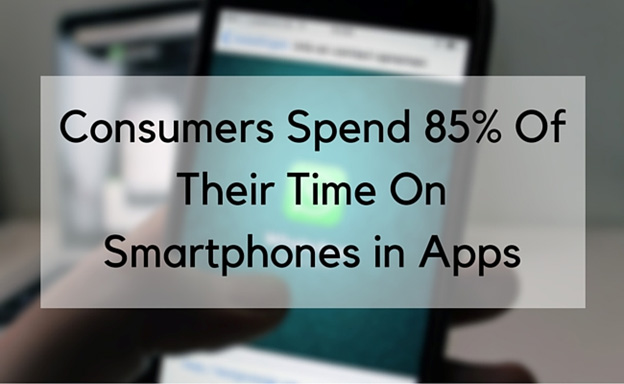 Research made
by Nielsen found that the time spent per person each month has increased from 23:02 hours in Q4 2012 to 37:28 hours in Q4 2014. This is a 63% increase of time spent on mobile apps in just two years.
People are used to communicating via messaging apps. Expanding to these channels is a huge step for brands and customer service teams because users can receive support without having to take the time to create new accounts on a website or reading and writing long emails.
Messaging apps offer the easiest means of online communication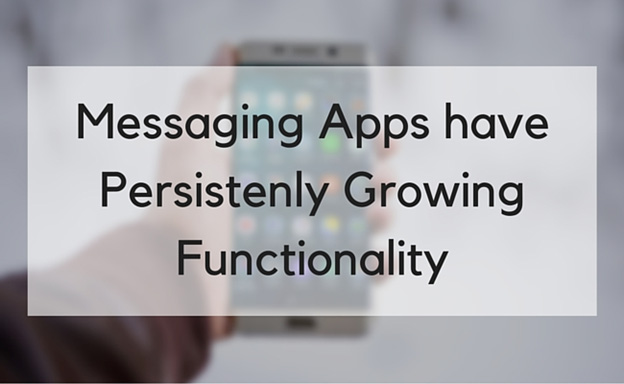 What's the most important aspect of Conversational Commerce? Well, conversations of course. The essence of messaging apps is to find the most convenient and seamless way to let users establish a reliable and productive connection with each other.
This is constantly improved with each new version and software update for the messaging apps. New features are being added and functionality is growing exponentially.
The nature of messaging is the closest we have to a normal human conversation. From a business perspective, this is a very big advantage as it allows for more informal and direct conversation with a customer about anything from product recommendations, promotions or support issues such as delivery and returns.
One of the newest updates to the Facebook Messenger is that you
do not need to have a Facebook account
in order to use the chat. Believe it or not, not absolutely everyone has a Facebook account, and this new feature is quite an improvement for people who just want to use the messaging app.
What is the impact on E-commerce websites?
The success rate of an online store is measured in the amount of traffic, conversion rates and AOV (average order value). Since traffic generation and AOV can be optimized with various tools and marketing methods, the focus should be on conversion rates.
Of course, E-commerce conversions depend on a lot of different factors and usually tend to get more visits. Conversely, seeing, touching and feeling the product you want to buy, getting it right after paying for it, and so on.
However, an important part of all that is the customer journey offered by the staff in the store.
What better way to recreate the human interaction from physical retailers in your E-commerce website using the most popular messaging apps that people use every day?
Every brand needs a human touch to their online customer service strategy. This is one of the most important and crucial variables in the equation of the E-commerce success and conversion rates.
Conversational Commerce is here to stay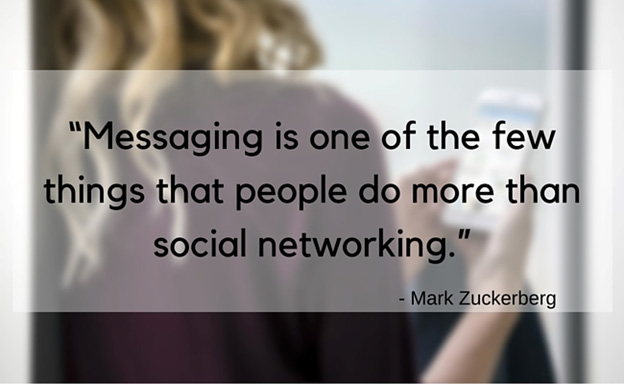 This is a long term development that is not going anywhere any time soon. Messaging apps have been in their prime for quite a while, and their use is only going to keep growing. Naturally, this means more possibilities for brands and marketers to explore new ways of connecting with their audiences over apps much more than other channels.
Tips for Implementing Conversational Commerce for Your Brand
People who already have experience with customer service will probably already see the many different applications you can put to use for the outreach and image of an online business.
For starters, you need an E-commerce store. Let's use
OpenCart
as an example for a platform since it's free and open-source.
You now have your online store and people are coming in to take a look. They know they can probably find your email, phone number or other contact details around your site, but let's admit it - most people are too lazy to even do that.
But what's that? A Facebook Messenger icon at the bottom?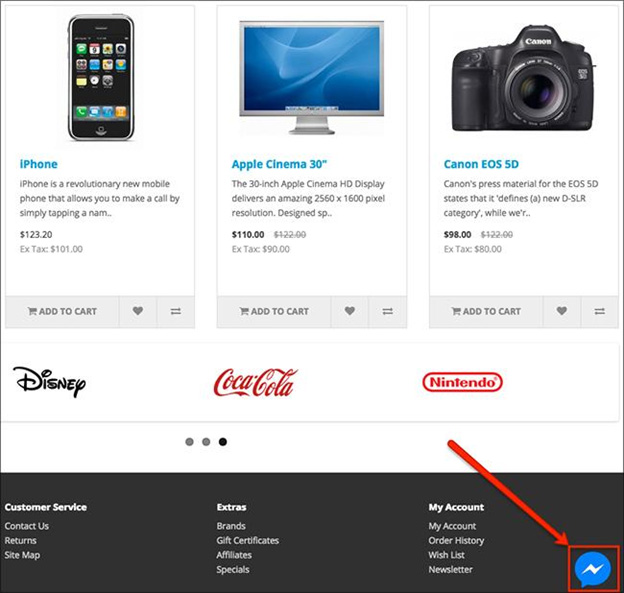 Well, what do you know, you can chat with that store on Facebook, how cool is that?
The visitor doesn't have to deal with email, they don't need to call you, they can just send a quick message, like the hundreds of messages they send each day to friends and family over messaging apps.
Even if you don't have the time to give an answer right away, this is an open channel that people have access to practically all the time. You can just continue the conversation whenever you can.
To summarize
One thing is for sure, as long as messaging apps are among the most used communication channel online, conversational commerce will be the gold mine for the most interactive customer support method, with a human touch that cannot be recreated in any other way. As for social media platforms, they will still continue to be a big customer acquisition channel for brands, but the actual customer service and engagement with users will be in private messaging. The conversational commerce competition will be defined by how fast and elaborate you can be with your service.
This guest blog post has been provided by iSenseLabs. Please note that whilst OpenCart recommends iSenseLabs, all views and opinions in this blog post belong to iSenseLabs and are not those of OpenCart. OpenCart is not responsible for any opinions or claims made in this blog post.