Web design is developing constantly: new trends appear and set new standards in website development. If, in blogging, following the trends is optional, success in eCommerce is heavily dependent on the general look of a store and its convenience for visitors. Today we will review 10 of the brightest web design trends for eCommerce – you can apply them to your OpenCart store to increase conversion, customer retention and SEO parameters of your online shop.
1. Product-focused design
Beautiful professional design attracts visitors – it's a proven fact. Of course, popular sites with unappealing/obsolete/generic designs still exist, and they are popular in spite of, not because of it. You may use the services of a web design studio or build a store with a ready-made template. Website templates are the best choice when you need to speed up the website building process. Generally it is much cheaper; besides, you can further customize the template to match your requirements. For example, TemplateMonster has more than 550 OpenCart templates in its collection. It is obvious that they cover almost all possible layout variants, so after you have chosen the right one, you will only need to modify it slightly – add your logo and replace sample content with your own.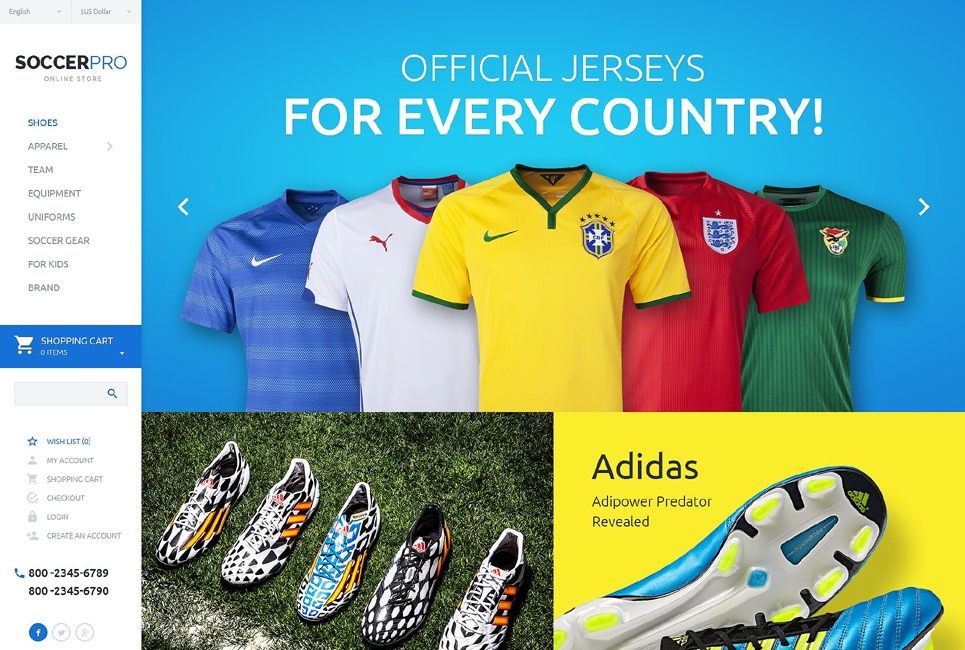 2. Responsiveness
Sites that did not adjust automatically to fit various sized screens are now a thing of the past. Responsive layout is mandatory if you want to make Google love your store. Responsive web-design has become a common feature for every modern website. A new Google mobile-friendly algorithm, launched in April 2015, has made it necessary. If you use a non-responsive site, you could lose your potential customers, who prefer mobile web surfing. The rest are not likely to make a purchase because of poor usability. Do not forget that the percentage share of mobile sales in 2015 is 21% – and it could have been even more if all the online sellers cared more about the mobile optimization of their stores.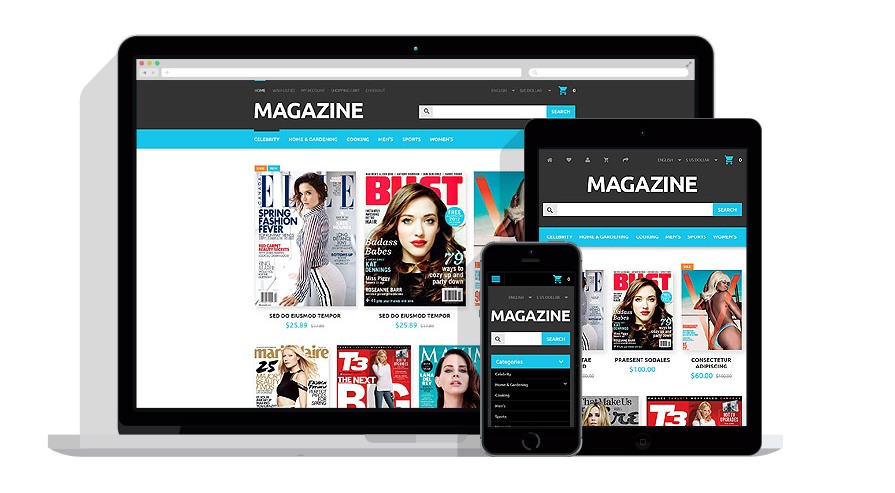 3. Large images
High-quality product imagery has a drastic, positive impact on sales – which is why product photographers earn so much and are always in demand. For most wares their look is as important as their functionality, especially in the fashion and décor business. And when a customer stumbles upon an item in which he is interested, he would like to inspect it close-up. Large detailed images and plugins such as Cloud Zoom will help them with this.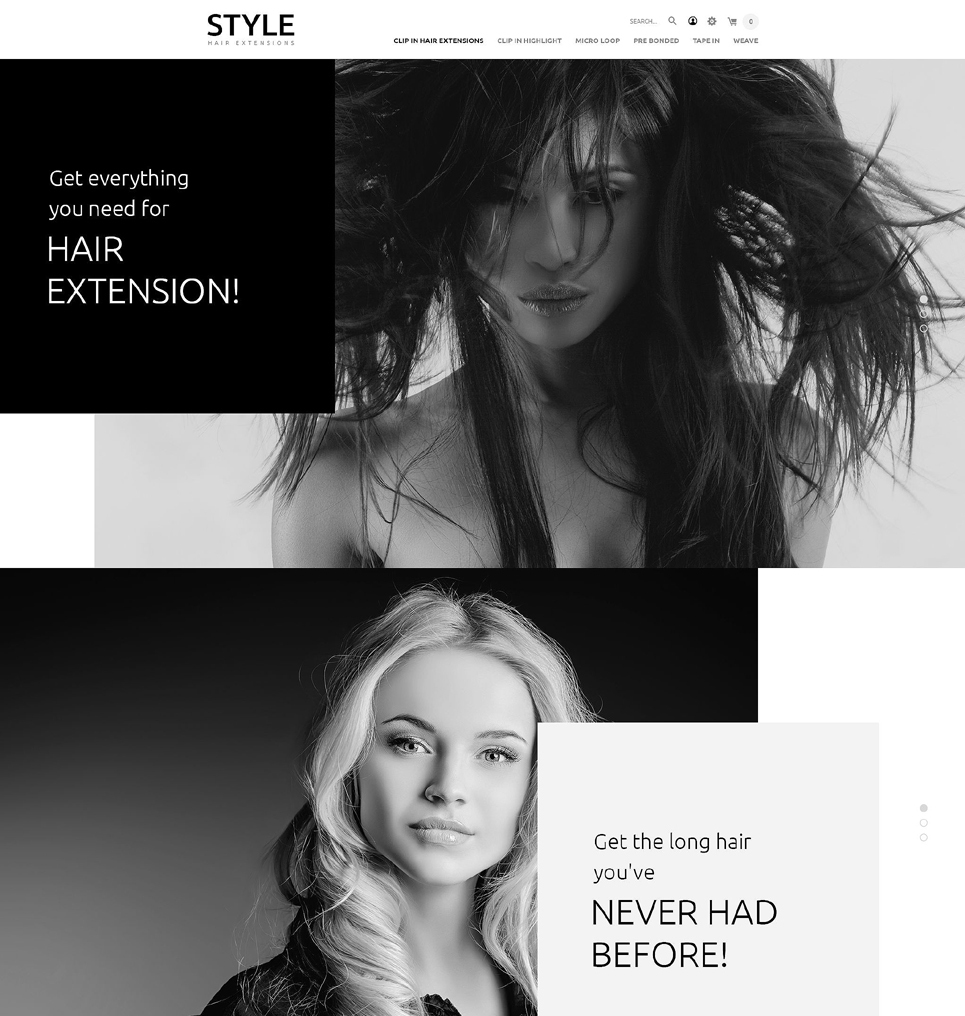 4. Parallax
Modern online store designs offer visual features previously available only to giants such as Nike – parallax scrolling, category badges, background video and many others. Do you want your store to look professional? Then consider implementing some of them into your design. Parallax scrolling effect is a relatively new design trend, but, just like material design, it has been accepted and implemented by many web professionals. It creates a spectacular movement of different website layers. Many modern eCommerce themes include parallax elements by default and OpenCart is no exception.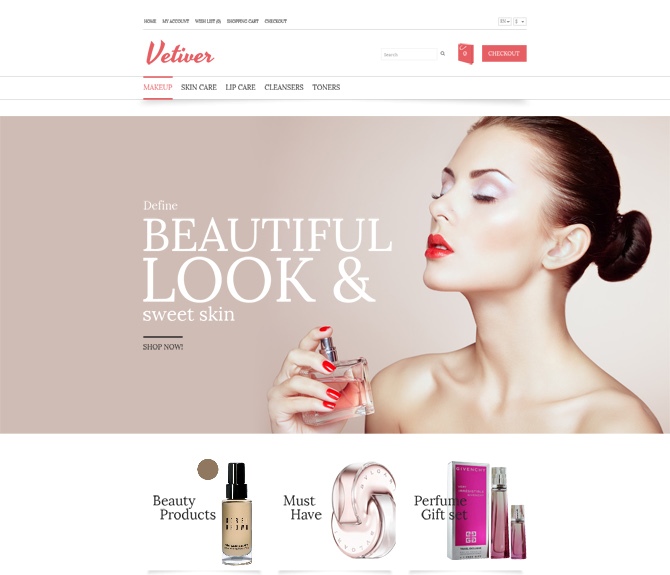 5. Flat Design
"Flat" does not mean "lifeless and sterile": carefully selected color palettes can create any atmosphere you want. And, most important, flat design is extremely clean, so when you decide to change the color scheme of your website, you don't have to search for a seamless texture that fits – just change the colors in your CSS file. Some services such as Paletton will help you find a harmonious combination of colors. In general, flat is "the new black" in web design - You can't go wrong by choosing it for your website.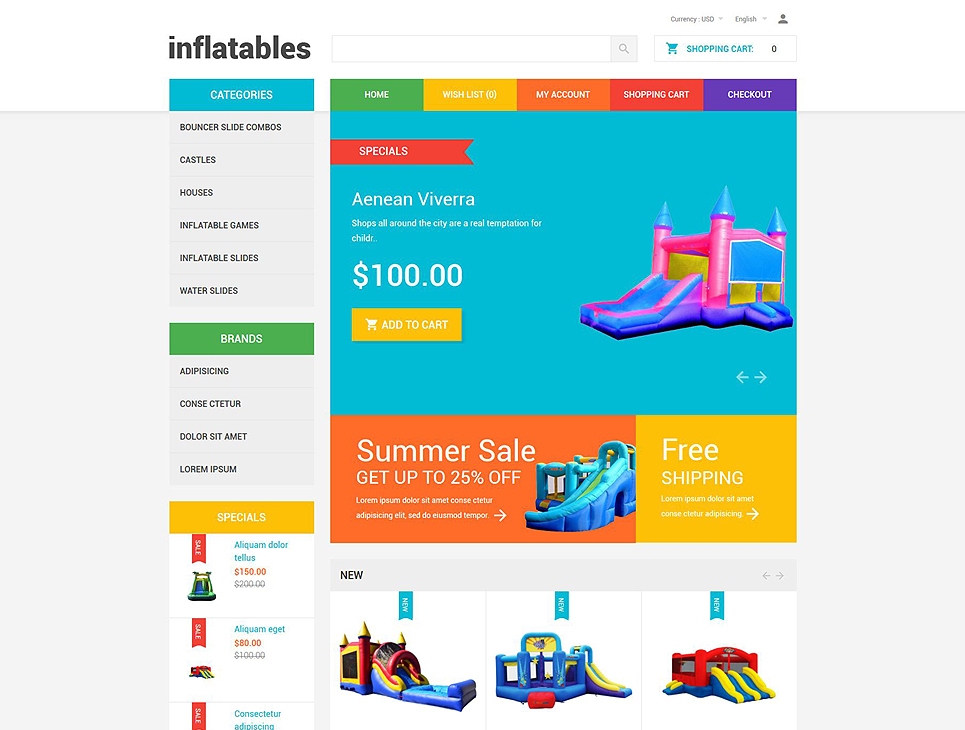 6. Tiles
This web design trend was inspired by Pinterest (grid and masonry layouts) and Microsoft Windows (Metro interface). It helps you save space on your site by carefully adjusting page elements. Some webmasters prefer layouts that look just like Pinterest, while others combine them with sidebars and other common static areas.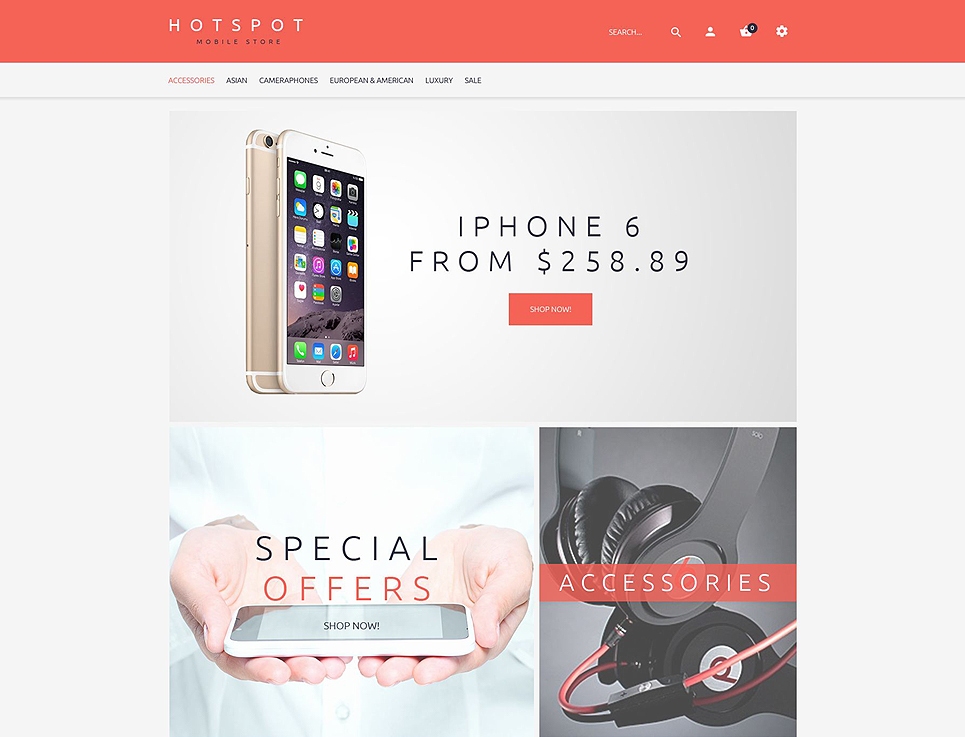 7. Megamenu
Convenient multifunctional navigation is a guarantee that the users will find what they need and make a purchase. To do this, put the search box in plain view and offer the customer the maximum number of filters – by price, brand, size, etc. Megamenu is the latest trend in website navigation. It allows you to find the category you want in two clicks, without making you wander from page to page. Furthermore, mega menu can include additional information, such as links to the most popular products or promotional videos. If your store is large enough, mega menu will be your lifesaver. You can use standard dropdown or accordion menus, but if your store's structure is too complicated, your customers just get lost in its navigation… and leave without making a purchase.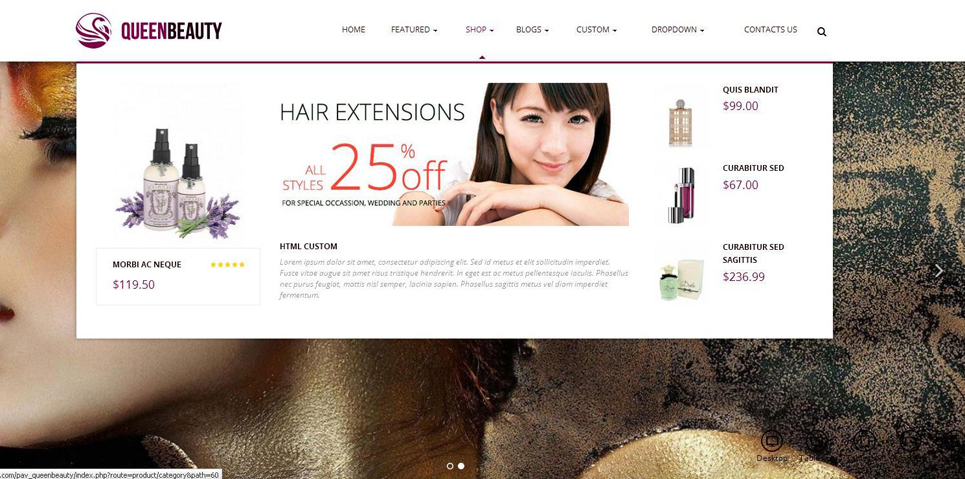 8. Background video
If you want to implement something really impressive, try out background videos. They significantly increase the weight of your web page, but if implemented cleverly they can boost your customers' involvement and raise your store to a new level. Sometimes it is possible to combine parallax effect and background video and take advantage of both. Take a look at the effect of background video in one of the OpenCart templates: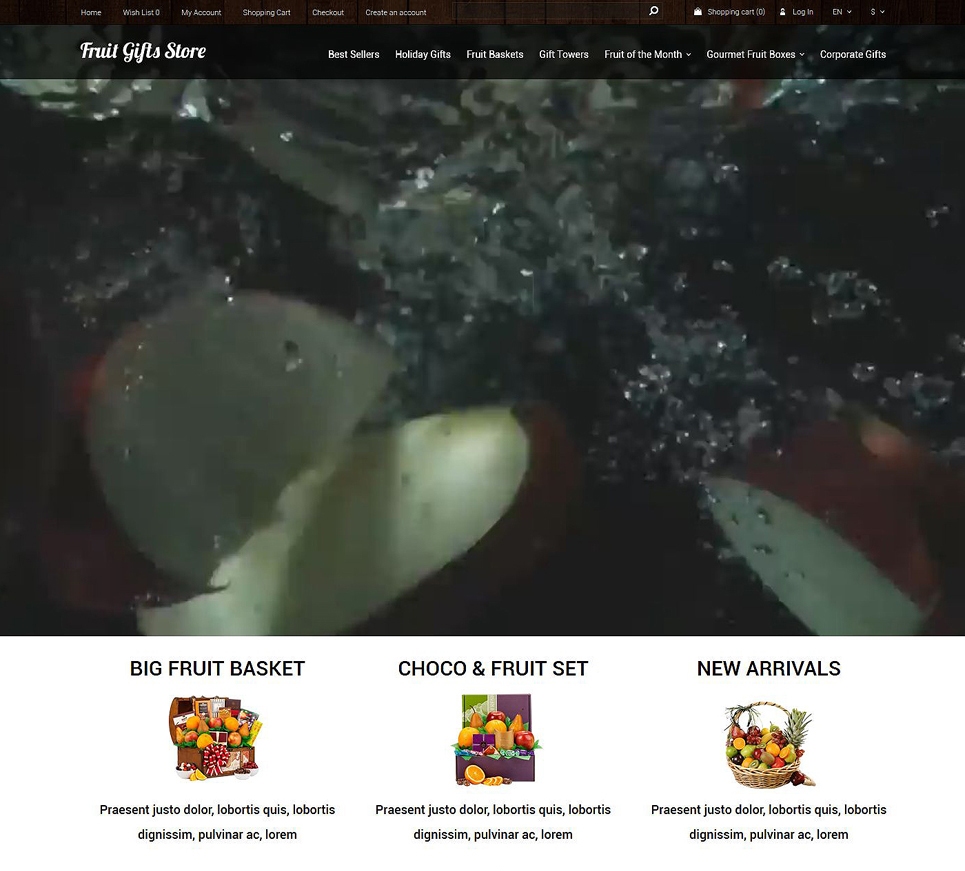 9. Newsletter pop-ups
Newsletter pop-ups are purely utility design elements, but they are worth mentioning too. A cleverly timed pop-up window with conversion-optimized buttons is one of the prime tools in email marketing. Some OpenCart themes include this functionality by default – and these built-in blocks fit the general design perfectly.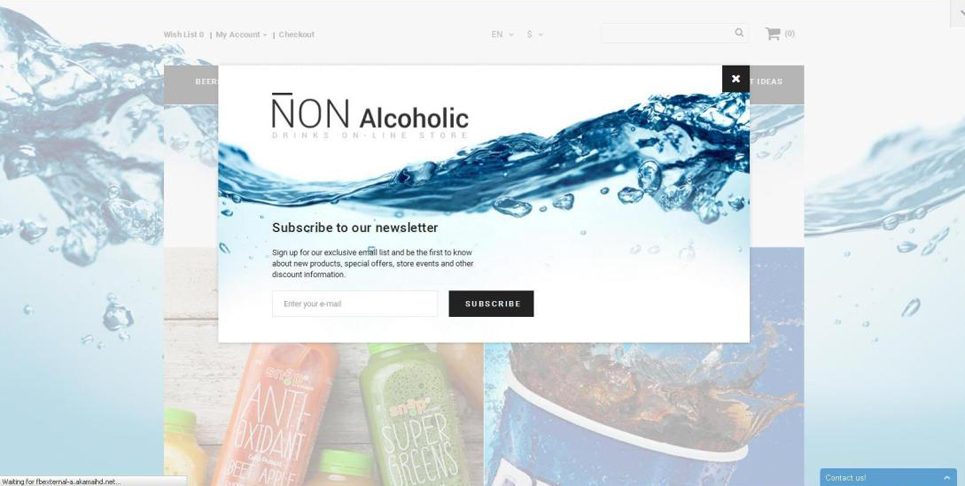 10. Social media integration
Social media is gaining momentum as a source of traffic for eCommerce. Although their impact on sales is still not very strong, the future is promising. And in some cases, social media plays an important role – for example, Pinterest and Instagram are excellent platforms for promotion of products related to fashion, beauty and design.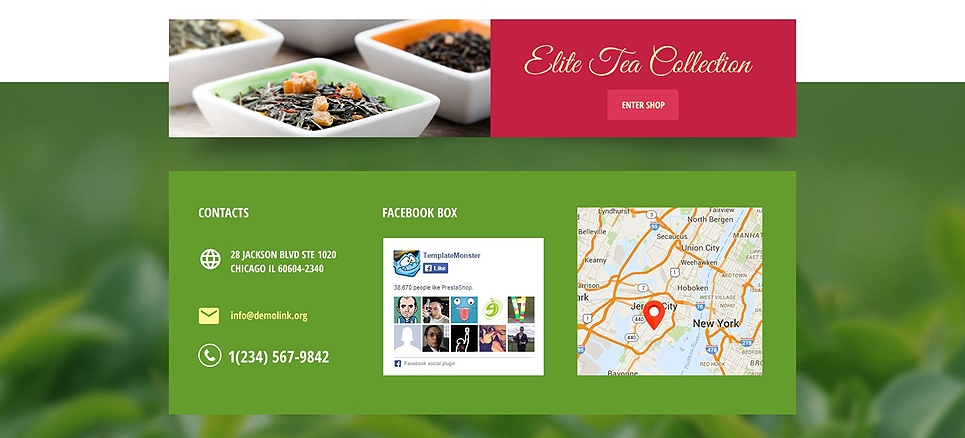 ***
Follow the simple steps above – and your store will look modern and attractive. Good luck with selling online!
This blog post has been sponsored by Template Monster. Please note that whilst OpenCart recommends Template Monster, all views and opinions in this blog post belong to Template Monster and are not those of OpenCart. OpenCart is not responsible for any opinions or claims made in this blog post.