How many social media sites do you use on a daily basis? Facebook, Twitter, Instagram, SnapChat, Pinterest, LinkedIn, Reddit - the list goes on. Now, how many of these does your company use?
With millions of people logging into social media accounts every week, you would be foolish to not consider incorporating social media into your marketing plan. With 71% of social media users saying that they are more likely to purchase a product from a brand that they follow online, social media is a huge resource which allows you to reach more potential customers than you ever could before.
Social media allows you to increase your brand's visibility and makes self-promotion incredibly easy. You can connect with your customers instantly on social media platforms, making customer service and building relationships a breeze.
Studies have shown that 85% of all businesses with a dedicated social media platform reported an increase in their market exposure, so what are you waiting for? Sign your business up to the most popular social media websites today. To help you get started, we've included some key tips below as well as a few examples from companies who are doing great.
Short and Snappy
Character limits on social media sites vary greatly; Twitter only allows 140 characters, whereas Facebook won't stop you until you hit the 2,000 characters mark. However, this doesn't mean you should go away and write an essay for every post. Studies have found that posts with less than 100 characters, particularly on Twitter, tend to have higher rates of engagement.
Engagement
Engagement is a vital way to create a friendly, approachable brand image on social media websites. Twitter is by far a marketer's greatest tool when it comes to engaging with customers, and with 56% of customer tweets to companies being ignored, you have a great opportunity to break the mould and create a reputation for fantastic customer service.
If you're looking for inspiration, definitely check out Target on Twitter. Their honest and personal tweets not only show customers that they're listening, but also create a friendly brand image with relaxed language. Consider using a tool such as
TweetDeck
to track and monitor posts about your band, this will make it much easier for your marketing team to respond to tweets quickly.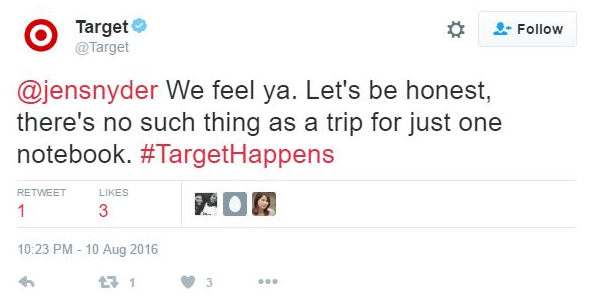 Time it Right
As with any marketing technique, timing is key when it comes to social media marketing. People tend to scroll through social media platforms when they're on breaks from work, so aim to post just before lunch or just before rush hour. On average, Facebook is most popular between 1pm and 4pm, but Facebook Insights and Twitter Analytics allow you to analyse exactly when your audience is online; letting you find the best times to post on your page.
#Hashtags
Using hashtags allows your posts to be seen by users who are likely to be interested in your product - whether it be the type of product, theme, style or brand. Hashtags are used on the majority of social media platforms now, but they are most heavily used on Twitter and Instagram. Use hashtags that are related to your product and you're sure to gain new followers and new customers who will be interested in your ecommerce store.
A great way to get your brand name out there is consistently use your brand name as a hashtag and encourage your shoppers to do the same. Checkout online clothing experts ASOS on Instagram - with over 2 million posts to show off their clothing, #asos is made up of almost only posts by customers.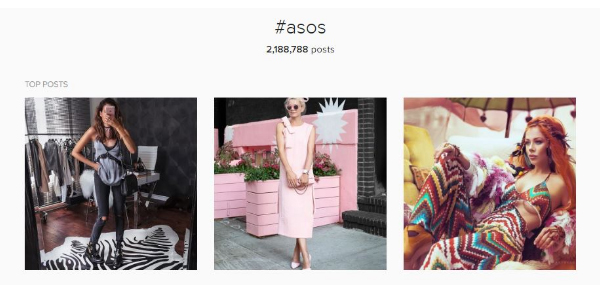 Competitions
No matter which social media platform you prefer, you can hold competitions and giveaways which will encourage people to engage with your brand. Ask your followers to simply retweet, re-gram, or share your post to enter your competition and you will instantly reach everyone who follows them, introducing your brand to lots of potential new customers. Sponsored posts on Instagram, Facebook and Twitter are affordable ways of boosting your competitions even further - you can even target the exact demographic to fit your brand.
Behind the Scenes
Give your customers a reason to follow your social media accounts by including exclusive images, videos, or news. Whether you decide to tweet about your latest product before it launches, offer a one-off discount code on Facebook, or post behind the scenes images of your business on Instagram, your audience will feel closer to your brand and like they are part of a secret, exclusive group.
Innocent Drinks not only show off behind the scenes posts, they also create a friendly and relatable online personality for their brand in the process - boosting general opinions of them.