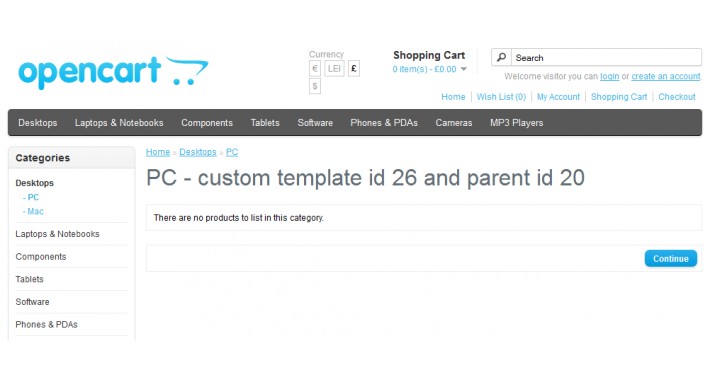 DESCRIPTION
===============

- This mod is useful if you want custom/different layouts/colors for some certain categories of your store.
- Open Cart has, by default, only one category.tpl file that is used to display all categories.
- This vqmod will allow you to have a different category.tpl file for each category and for each information page!
- It works the same as Wordpress category hierarchy, if you do not have a custom category file(ex: category_34.tpl or category_34_37.tpl), then the default category.tpl will be loaded.
- It is as simple as that.

IF YOU LIKE THIS VQMOD OR FIND IT USEFUL, PLEASE VOTE OR LEAVE A COMMENT.