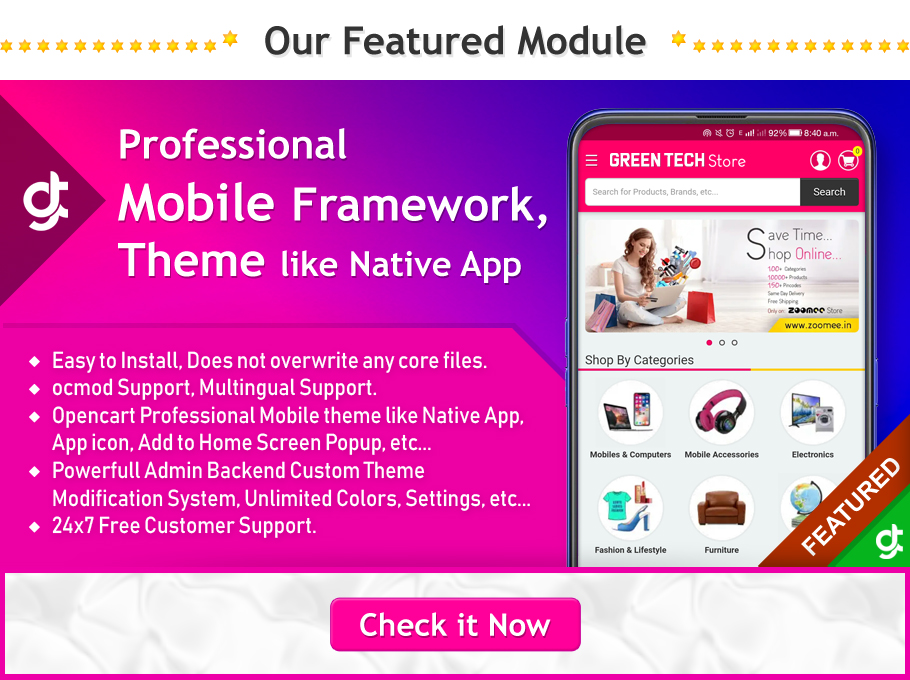 This Extension displays product images to Order Invoice Page.
Features
★ Easy Installation
★ Does not overwrite any core files
★ Free Support
★ This extension is a easy way for understanding products by images when check Order Invoice
★ This extension default images size 60x60, if you need to edit default size please click SUPPORT Button.
Usage
1.Goto admin panel->Sales menu->Orders.
2.Click your view order.
3.Click Print Invoice, Product image appear.
See Demo
Administration
User: demo
Password: demo
Demo - Administration
Support
If you have any questions about this extensions i am happy to help you, please click SUPPORT Button.
Requirements
vQmod
if you are first time using vQmod, you can download here:
https://code.google.com/p/vqmod/
Installation
Unzip downloaded file, Copy .xml file to /your-domain-root/vqmod/xml/
For Easy Install you can use vQmod manager, Install vQmod manager
Click here
Related Extensions
Visit my Extensions Gallery
----------------------------------------------------------------------------------------------------------------------------------------------------------
If you Like this Extension, You may also Like:
Product Images any where in Store
Product Images in Checkout
Product Images in Order Email
Product Images in Order History
Product Images in Admin Order Info Page