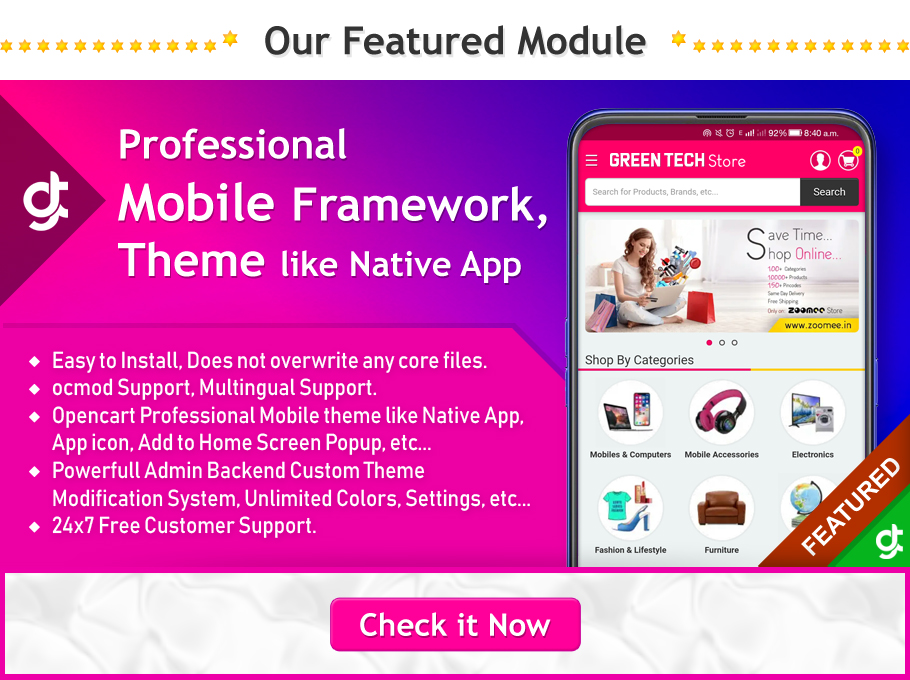 Original Price: $26

30% DISCOUNT PRICE: $18
This Extension allow to set two main images for product's like front and back view of product. When mouse hover product images from anywhere your store a new image that we added from product will be display faster without wasting time for loading image. This features work in product category page, search result page, latest, featured, bestseller, special, manufacturer info page, etc... rollover image working with even product list/grid page's.
Who sell Cloths/Dresses online, this extension very useful for them, you can see most of online fashion/cloths store using this extension, for more info please visit demo link.
What's New.?
(23/09/2014)
★ Updated to Version 2, check downloads tab
Features
★ Easy Installation
★ Does not overwrite any master files
★ Free Support
★ Simple Administration
★ High Quality Images
★ On Mouse over Product list images default image change to new image, when mouse out from image it will be reverse to main image
★ Suitable for Front and Back view of Products
★ Work with any custom theme's
★ Work with any size of Product list images
★ Rollover image adding field appear after main image insert field in product insert page.
★ If you need any custom modifications for this extension, please click SUPPORT Button.
See Demo
Store Front
Category Page
Brand Detailed Page
Administration
User: demo
Password: demo
Demo - v 2.0
Support
If you have any questions about this extensions i am happy to help you, please click SUPPORT Button.
Requirements
vQmod
if you are first time using vQmod, you can download here:
https://code.google.com/p/vqmod/
Installation
Unzip downloaded file, Copy .xml file to /your-domain-root/vqmod/xml/
** Add Database Table Fields
Please check "Create Database Table Field Query" Documentation file from downloaded folder
For Easy Install you can use vQmod manager, Install vQmod manager
Click here
Related Extensions
Visit my Extensions Gallery