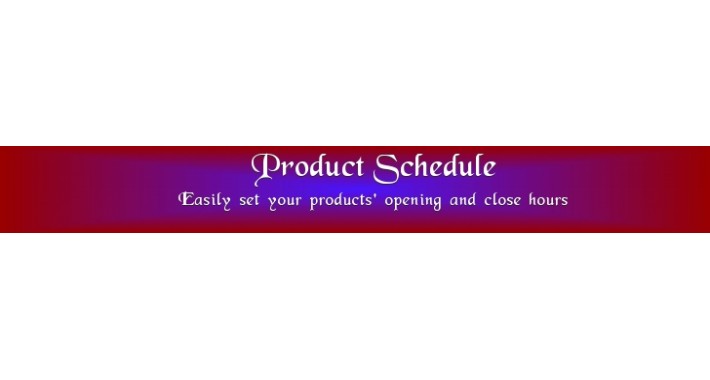 VERSION 2.0 IS OUT NOW!!

This extension will add a time schedule to selected products. Products that are on schedule will be enabled and disabled automatically according to the schedule. Very easy installation with VQMod and a database query.

Languages: English, Greek
All themes are supported from v.2.0
Tested on OC v.1.5.5.1. and v.1.5.6.4. Will probably work on all 1.5.x.x versions of Open Cart

NEW!!
Added days of week support. You can now enable and disable products on the days you desire!
Click documentation tab for DEMO.