This is the ultimate Purchase Order Management System available for OpenCart. This system is essential for any serious eCommerce store that has multiple suppliers and manages large or small inventory. This extension simplifies the Purchase Order creation and management process in a logical and methodical fashion.
The most useful feature of this extension is automatic generation of purchase orders from sales orders. The one-click PO generation makes the life easy and also let you create purchase orders manually by picking suppliers and products yourself.

Suppliers
• Add Supplier details
• Configurable Tax setting
• Default Currency for use with Purchase Order
• View all Purchase Orders associated to a Supplier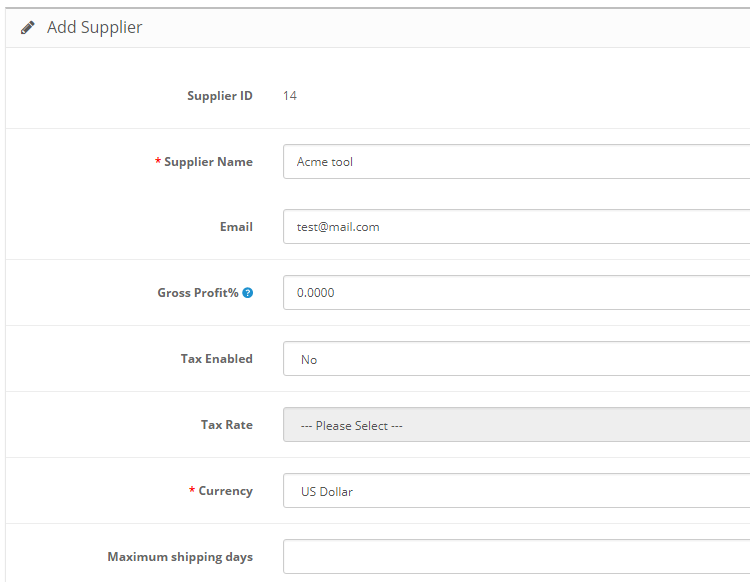 Products
• Select Supplier for product
• Enter Product Cost In Supplier Currency
• Automatic Cost Price Conversion from Supplier Currency to Store Currency
• Display Sale Price in all configured Store Currencies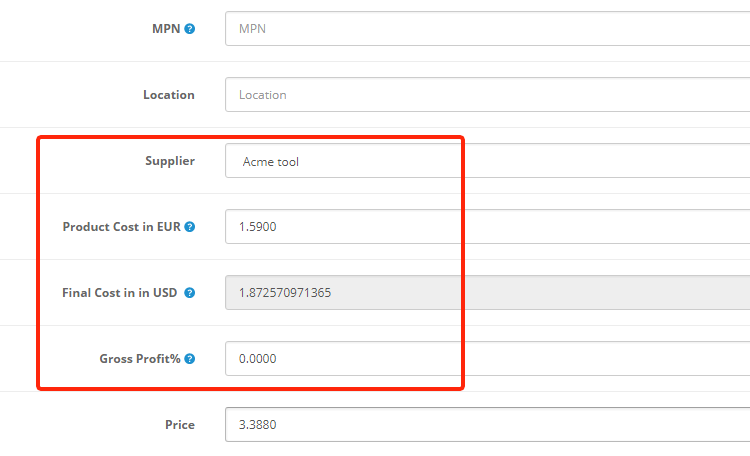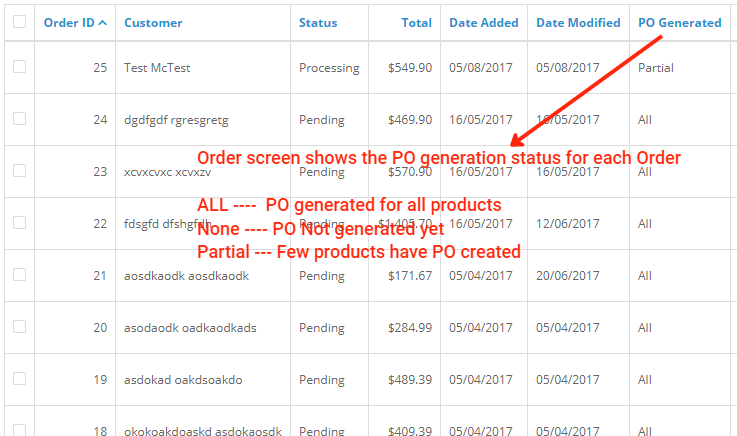 Order Management from Sales Orders
• Generate multiple Purchase Orders directly from Sales Order with select and click
• Select whether order ships to store owner or direct to the customer (Drop Ship)
• Automatic Purchase Order ID Generated and Purchase Order Table Updates
• Purchase Order product cost price automatically entered in Purchase Order in supplier currency
• Email Purchase Order to suppliers from within the Sales Order
• Purchase Order history available from within the Sales Order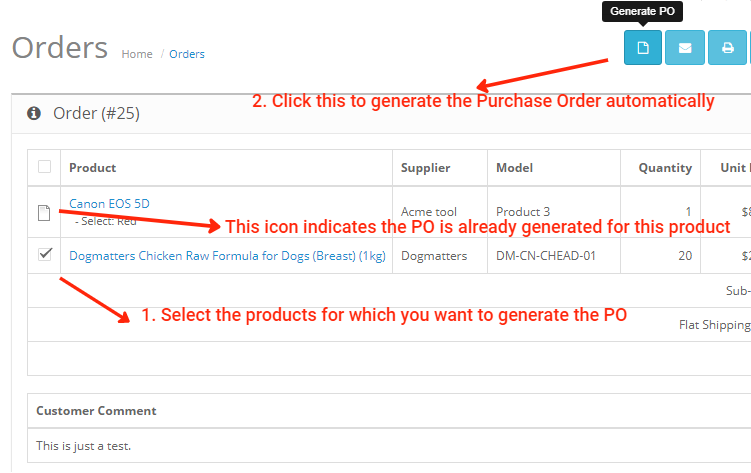 Purchase Order Management
• View and edit table of all Purchase Orders with order price and status available to view
• Orders displayed by number with most recent displayed first
• View Orders and update Order Status
• Create Purchase Order from Purchase Order Management screen
• Select whether Purchase Order ships to store owner or customer (Dropship)
• Purchase Order cost price currency captured and saved at the time of the order for use in calculating actual cost price at a later point.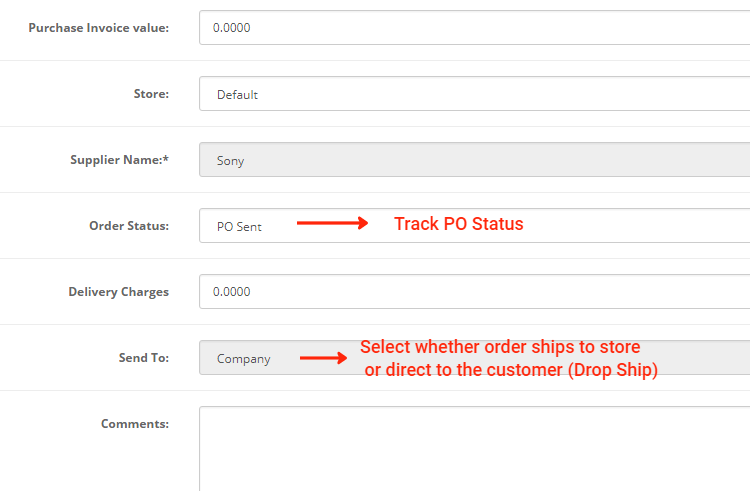 • Add inward shipping charge to Purchase Order for final cost price calculation
• Record Purchase Invoice reference when Purchase Invoice is received.
• Add tracking IDs to Purchase Orders for reference
• Add anticipated delivery time to Purchase Order for reference
• Sales Order ID visible and clickable from the Purchase Order Table of from within the actual Purchase Order.
• Ability to add or remove products from a generated Purchase Order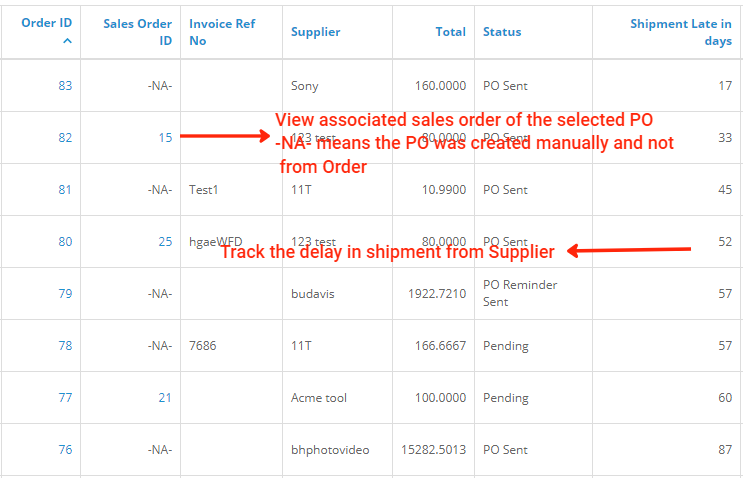 New Features Added!
+ Export purchase orders to CSV format to send to supplier
+ Automatic price calculation based on defined profit margin
+ Apply profit margin and recalculate selling prices from cost in one click
+ Allows suppliers to login to your site and view or update the status of purchase orders for them
How to try the demo?
1. Add suppliers Sales > PO Management > Suppliers menu
2. Assign supplier and cost to products in products screen
3. Create a new order
3. Go to Sales > Order and click 'View' button to view the order
4. Select the products to generate the PO
5. Go to Sales > PO Management > Purchase Orders to view the PO or create a new PO