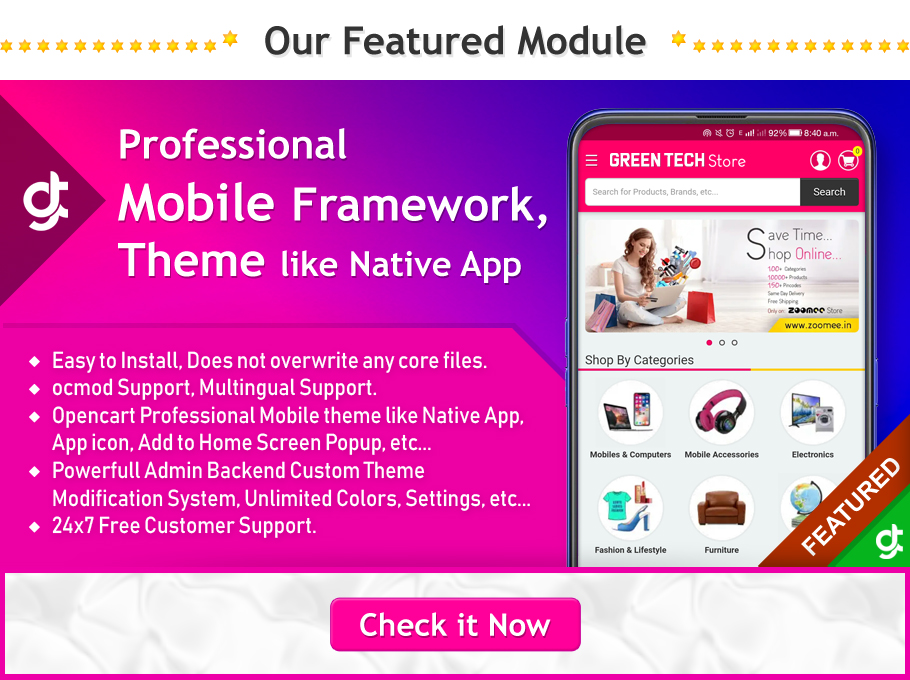 Original Price: $29

30% DISCOUNT PRICE: $20
This Extension displays Order Print Button to Registered Customer & Guest Checkout Success Page, Order History list page & Order Info Page.
What's New.?
(29/05/2019)
★ Version 3.0.3.2 Released, Check Downloads Tab.
(11/11/2015)
★ Upgraded to Version 2.0 and above
★ Now Support with all Popular Themes
Features
★ Easy Installation
★ Does not overwrite any master files
★ ocmod Support
★ Free Support
★ Store Logo to Order Invoice
★ Customer can get Invoice like same admin order info invoice
★ When customer click print button, Printer dialog box will appear automatically
★ Printable invoice will be open in new page when click print button
★ Print Button appear Customer/Guest When complete order success page, order history list page with print icon & Order Info page.
★ This extension compatible with all versions of opencart & any custom themes.
★ If you need to Customize modification for this extension, please create a support ticket by
Click here
Usage
1. Order Success Page, Print Order button appear there
2. Go to Order History List page, Print Order icon appear there
3. Order History Info Page, print order button appear there
4. Invoice with Store logo
See Demo
Click here for Store Front Demo
User: demo@gmail.com
Password: demo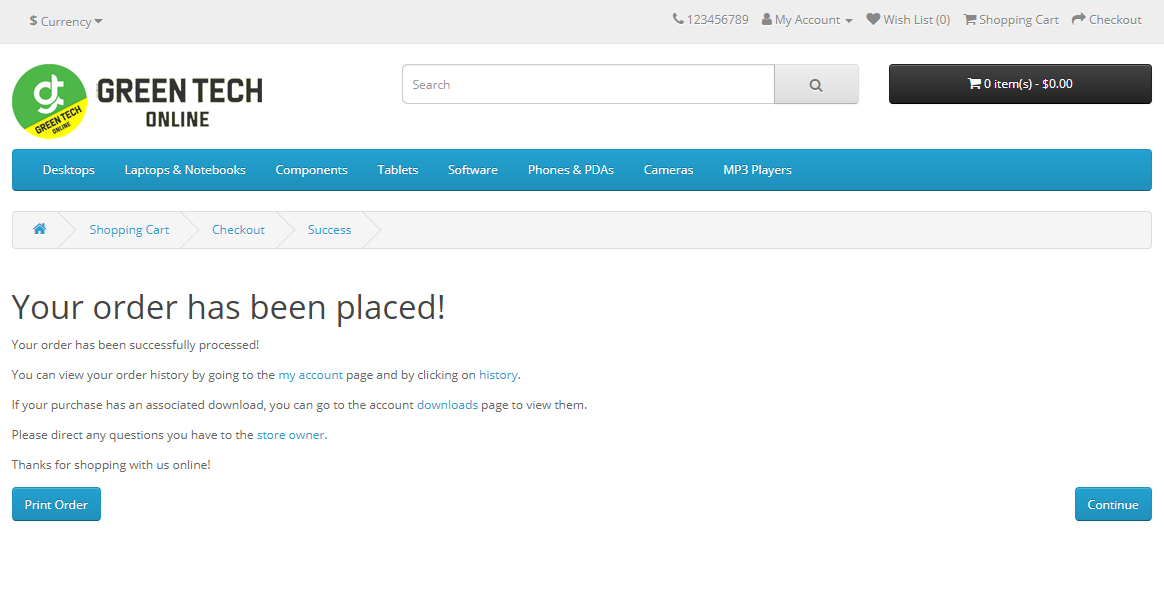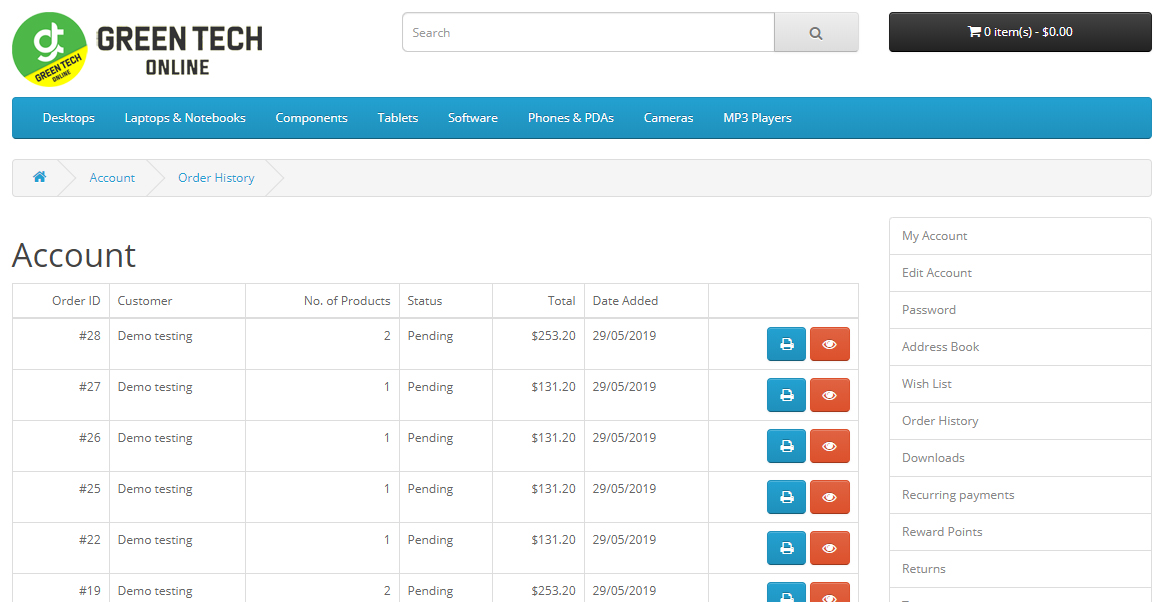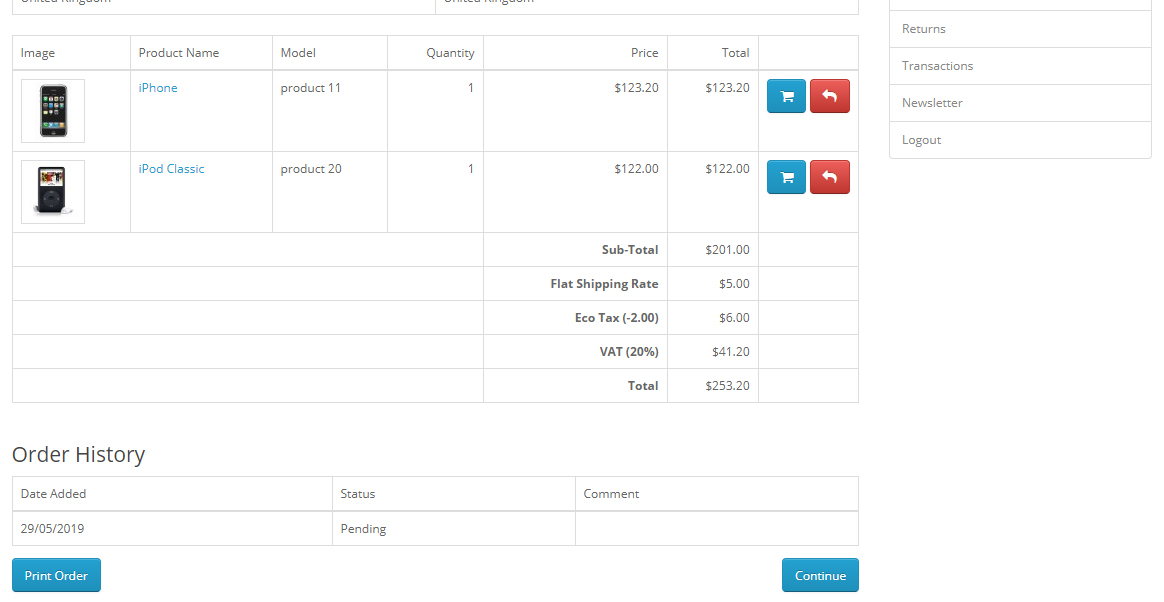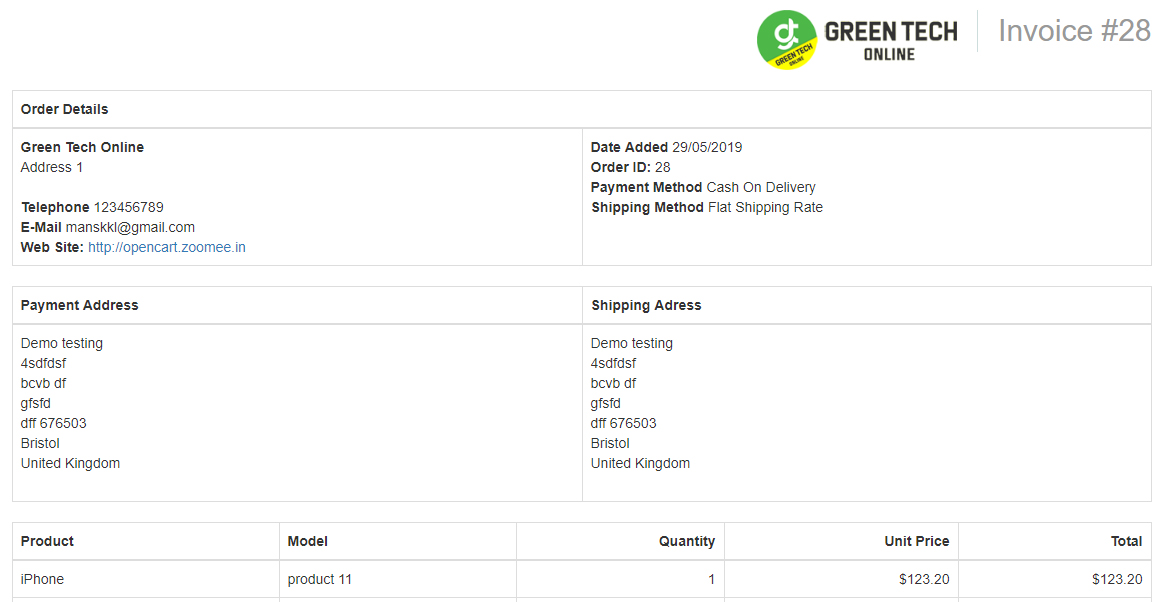 Support
If you have any questions about this extension or if you get any error when installing this extension please Click SUPPORT Button
Installation
Use Opencart Extension Installer for install this Extension, its Easy....
Related Extensions
Visit my Extensions Gallery
===============================================================================================
If you like my Extensions, Please don't forget to Rate me 5 Stars and write your feedback to comment box. Thank you....
===============================================================================================