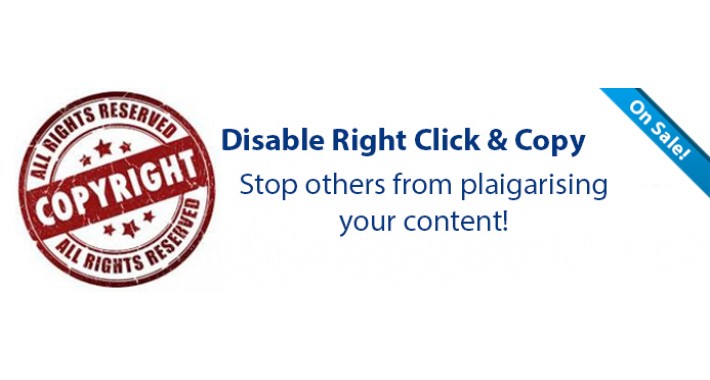 N.B. I DO NOT PROVIDE SUPPORT FOR THIS EXTENSION.

Protect against plagiarism! After spending hours setting up your site, and taking the time to write exclusive content for your site, why should anyone be able to take your hard work for free, whilst you can do nothing to stop them? You can! This VQMod disables the right-click, Control-C (Command-C for Macs) and highlight text features, helping to keep those pesky freeloaders away with one extra layer of security, absolutely free! New this update, you can now paste information onto the site, and a custom right-click menu has been added.

The right-click menu includes:

- Open in new tab, when hovering over links.
- View Cart
- Go to Homepage

THE FIREFOX BUGS HAVE BEEN FIXED :) This extension should work on Chrome, Firefox, Safari, and Opera.

Tested from 1.5.0 to 2.2.0.0. Should work with all Opencart versions. I do not guarantee that this will provide complete security, but it will be more difficult for them to get it, as it will have to be manually extracted from the page source.

Recent Updates: Minor Bug fixes, added a few compatibility updates

If you like this extension, please rate and leave positive feedback. This is what keeps me publishing for free!