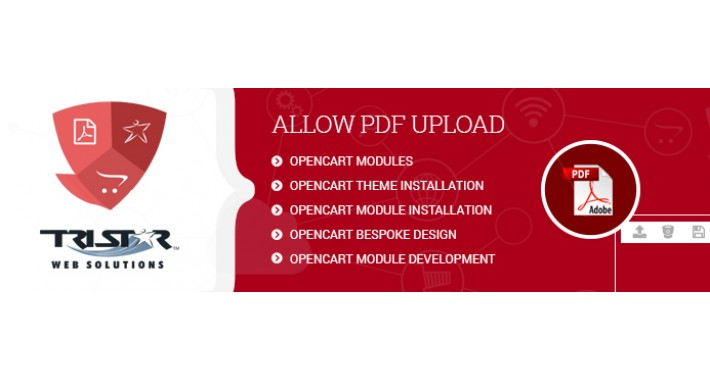 VQmod Extension Allows you to upload and browse PDF files in the admin File Manager and Maximum file size has been increased to 4MB instead of 300kb.

It supports All 1.5.x.x Opencart Versions

Added support for 2.0.1.1

Installation instructions are attached with extensions zip file.

In case of any query kindly contact us on sales@tristarwebsolutions.co.uk.