What is Product Attachments?
Product Attachments is used for document-sharingshare purposes when your products have many types of attached files such as user guide, how to setup, readme, driver, stock ROMs.
With any file extensions yavailable to choose from, external download links are an essential feature to save server storage and create more mirror links.
If you loved our product, please rate it 5 stars!
+ [NEW v4.0] Extension set by You
+ [NEW v4.0] External Link integration
Available Icon extensions .7z, .arj, .audio, .avi, .bat, .bin, .bmp, .dll, .doc, .document, .file, .gif, .hlp, .htm, .html, .image, .iso, .jar, .jpeg, .jpg, .mov, .mp3, .mpeg, .pdf, .png, .ppt, .psd, .rar, .rpm, .software, .swf, .tar, .tif, .tiff, .txt, .video, .wav, .wma, .wmv, .xls, .zip;
Support upload direct via FTP.
Features
Required login per file
Easy upload & Manager your files
Compatible with all themes
VQMOD & automatic create table
-- Version 5.1:
support unlimited extension files & change icons
--- Version 4.0.1:
fixed issue when copy product
***Special thanks David Kemp report bug!
-- Version 4.1 (latest)
- support multi languages tabs "document file"
------------------------

You may also be interested in: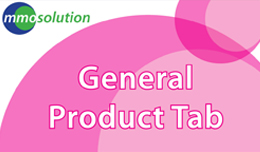 Installation document for Product Attachments - Add files download to product