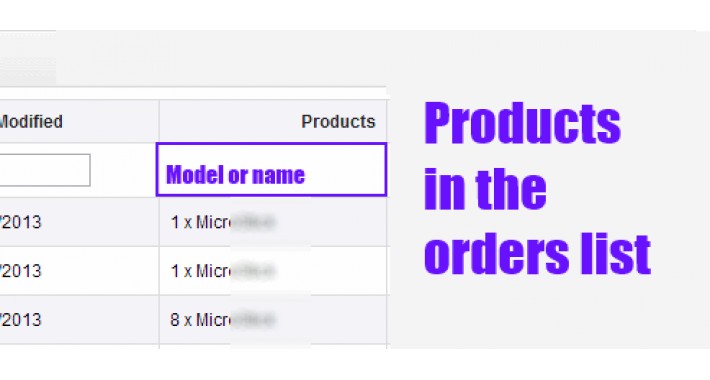 This extension adds a short summary of ordered products the admin order list and in the dashboard.
A new column shows information in the format (depending on the version):
"quantity x model"
or
"quantity * product name"

Usage
=========
In the admin part.
1. Go to Sales -> Orders
Check the new column
2. Go to Dashboard
Check the new column


The extension requires VQMOD. No files are overwritten.

Tested for opencart 1.5.4.1.
Please add in the comments if it's working for other releases. I'll add this information.

If you like the extension, rate it. This is the best way to say thanks, since the extension is free.