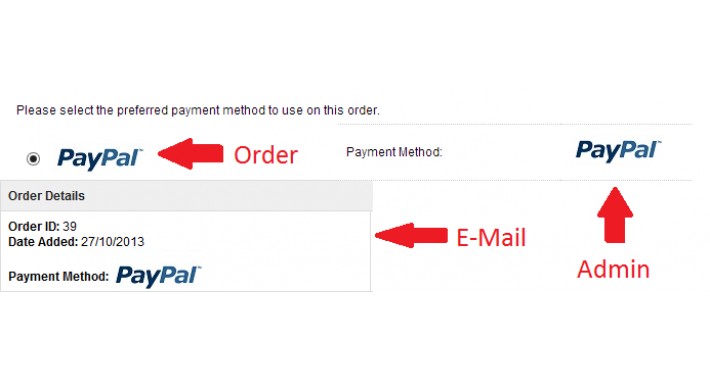 This extensions allows you to replace the payment methods names like "PayPal" to the logo from PayPal.
This is working during checkout, in the admin panel and in the emails.
All default payment methods by opencart are supported but of course you can add additional payment methods, too. Also you can change the logos if you don't like them.

If you have any questions, problems or found a bug just contact me at funny77xyz@gmail.com!