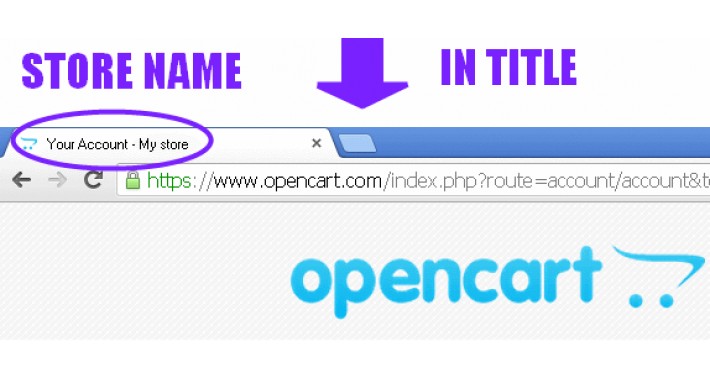 This extension adds a shop name in the page title, if the title is not equal to the store name (which is the case on the fromnt page).

Usage
=========
In the front of the store:
1. Check that the main page of your store is unchanged
2. Check products and categories: the title should contain a store name

The extension requires VQMOD. No files are overwritten.

Tested for opencart 1.5.4.1.
Please add in the comments if it's working for other releases. I'll add this information.

If you like the extension, rate it. This is the best way to say thanks, since the extension is free.