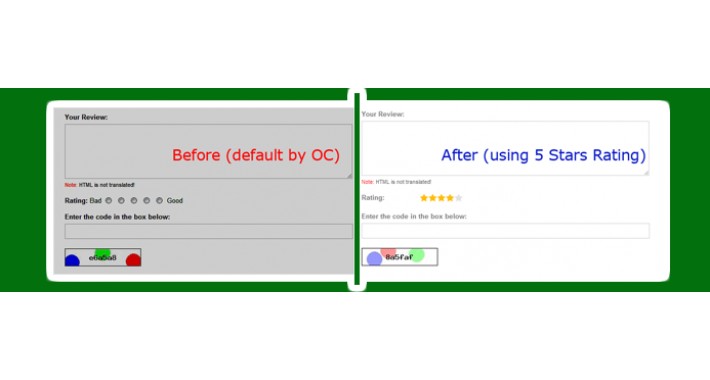 5 Stars Rating



Replacing radio buttons with the corresponding stars in the Rating section.

Easy to install and use 5 Stars Rating. You only need to upload the xml file into the folder /vqmod/xml/


Do not edit and overwrite any files.

You can change the stars icons you like.

No MySql scripts to run manually.

Updates


Background Images fixed in Firefox.

[*] Compatible with all versions 1.5.X.