TMD OpenCart Contact Us Form Extensions Overview
============================================================
Contact us to save, reply, delete extension is the perfect module to automatically save customer's inquiries coming from the contact us form in OpenCart. This module saves all contact us inquiries in your website database.
All the inquires list have customer name, email, message, date, admin reply count, and other important information.
Admin can reply to the customer and can take the reply count in a single click.
So admin can send multiple reply or follow-up emails to customer inquires. Reply history will automatically be saved by the module.
Customers can contact us and the admin will save the whole data automatically into the database.
Customers can write us the email in the HTML format or text format using the editor.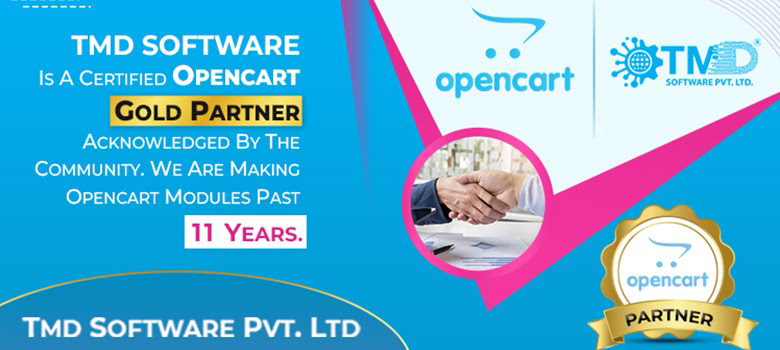 Capture all the inquiry To Convert Into Sale
==========================================================
When a visitor sends an inquiry through the contact us form. OpenCart contact us form module automatically saved them into the website database. It helps the admin to look after all the inquires.
Admin can view all the customers inquires.
For a better understanding of customer inquires, extension saves customer name, email id, message, how many times admin send a reply to the customer, and date of inquiry made.
There is an option in our module through which the admin can directly reply to the customer. Admin can reply to the customer directly to customers through his provided email-id.
Admin will reply to the customer according to the inquiry in a single click. The number of replies to a particular inquiry is also saved as a total reply.
This extension has a WYSIWYG editor to write email messages. This editor helps the admin to write email messages in text and HTML format as well. The email messages may have text, image, video, link to the page.
✔ Save all the customer inquires.
✔ Admin can send replies to customers.
✔ WYSIWYG editor added for message writing.
✔ Reply history automatically creates.
✔ The counting of replies sends to customers also keeps updating.
✔ Admin can delete customer inquiries and reply history.
A Report For Keep Tracking Customer Inquiries
=============================================================
Reply history autocomplete created. Admin can view the reply history list and delete one of all of the themes. those reply and make a list in descending order.
Reply history list contains the date of reply, message, customer email, subject. Also, there is a delete button present to delete individual replies from the history.
This report gives the admin an overview of which customer inquires need to have follow-up and convert to a sale.
OpenCart Contact us form save and reply module saves admin time and maintains the record for future use. Also, a customer's email id can be used to send updates about a new product or service.
Supports OpenCart 2.x and 3.x versions
====================================================
TMD made this module to work on OpenCart versions 2.x and 3.x versions. A module can be easily installed via the upload module section in admin, on your website. Because this module uses OCMOD. Which does not overwrite core files. It also works with could based online websites.
Our all modules, extension, and themes are plug and play. Just install and you are ready to use them right away.
Support
========================
Check out our demo or write to us for any query you just have in your mind. Got pre-sale questions or have questions about support. Please create a ticket. We will help you to get it working.