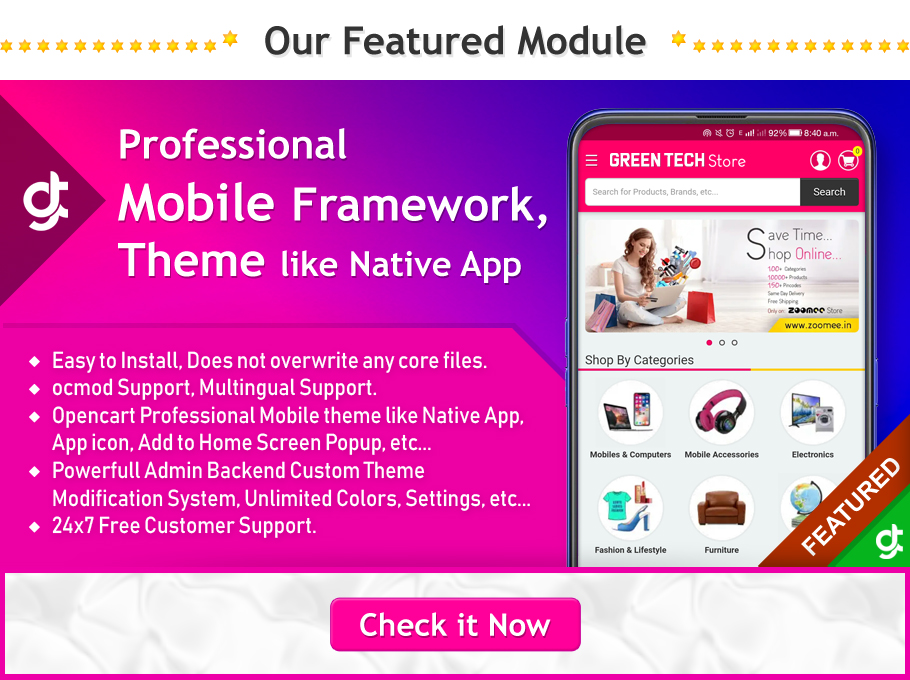 Original Price: $29

30% DISCOUNT PRICE: $20
This Extension allow to display "Quick Buy" Button with your Products, Using Quick Buy button directly send to checkout process without loading cart page, now customer can purchase product with one click method, "Quick Buy" Button Display to: product list/grid page, category page, Product info page, Search result page, Product compare page, Manufacturer info page and Order History list page. Extension working like ebay "Buy it Now" Button.
What's New.?
(16/03/2019)
★ Upgraded to Version 3.0 and above
(12/08/2015)
★ Now Compatible with Journal theme Latest version (2.6.0)
(07/07/2015)
★ Upgraded to Version 2.0 and above
★ Now Support with all Popular Themes
Features
★ Easy Installation
★ Does not overwrite any master files
★ ocmod Support
★ Free Support
★ Saving Customer Checkout Processing time
★ Quick Buy button bring customer directly to checkout steps
★ Order history page Quick Reorder icon
★ If you need any custom modification for this Extension, please click SUPPORT Button. I am happy to help you
Click here for Demo
Support
If you have any questions about this extensions i am happy to help you, please write to me: manskkl@gmail.com
Requirements
vQmod for Lower Version
Installation
Unzip downloaded file, Copy .xml file to /your-domain-root/vqmod/xml/
for Latest Version use Opencart Extension installation Method
Related Extensions
Visit my Extensions Gallery
=========================================================================================
If you like my Extensions, Please don't forget to Rate me 5 Stars and write your feedback to comment box. Thank you....