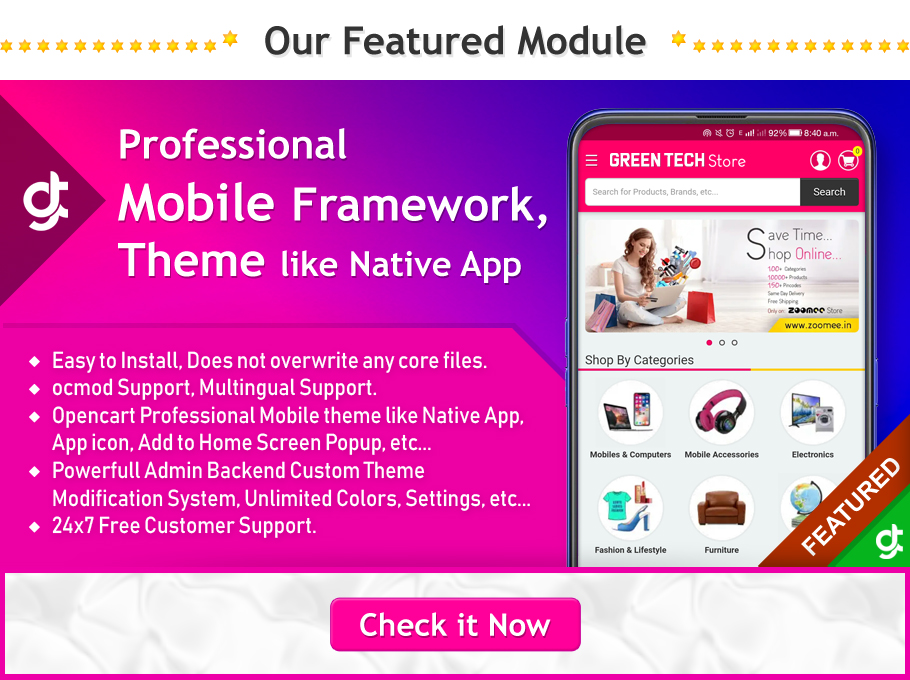 This Extension add new Jump Menu to your administration panel. Jump menu place to header right corner. this menu allow to easy access your store important content/pages just one click option by choosing menu link's from jump menu list's. your store administration functions will be loaded 2x Faster now.
Features
★ Easy Installation
★ Does not overwrite any master files
★ Free Support
★ Fast loading content/Pages.
★ Quick Access menu buton's link with following pages: Insert Product, Make a Order, Add a Customer, Product List's, Orders, Product Returns, Sales Report, Shipping Report, Products Purchased, Customers Online, Customer Orders.
★ If you need any custom modifications for this extension/add more page links to jump menu list's, please write to us by
Click here
.
See Demo
Administration
User: demo
Password: demo
Support
If you have any questions about this extensions i am happy to help you, please click SUPPORT Button.
Requirements
vQmod
if you are first time using vQmod, you can download here:
https://code.google.com/p/vqmod/
Installation
Unzip downloaded file, Copy .xml file to /your-domain-root/vqmod/xml/
For Easy Install you can use vQmod manager, Install vQmod manager
Click here
This is a FREE Module... But if you like it, Your Donation will be accepted.. :)
any amount... Thank you...

Related Extensions
Visit my Extensions Gallery
=========================================================================================
If you like my Extensions, Please don't forget to Rate me 5 Stars and write your feedback to comment box. Thank you....