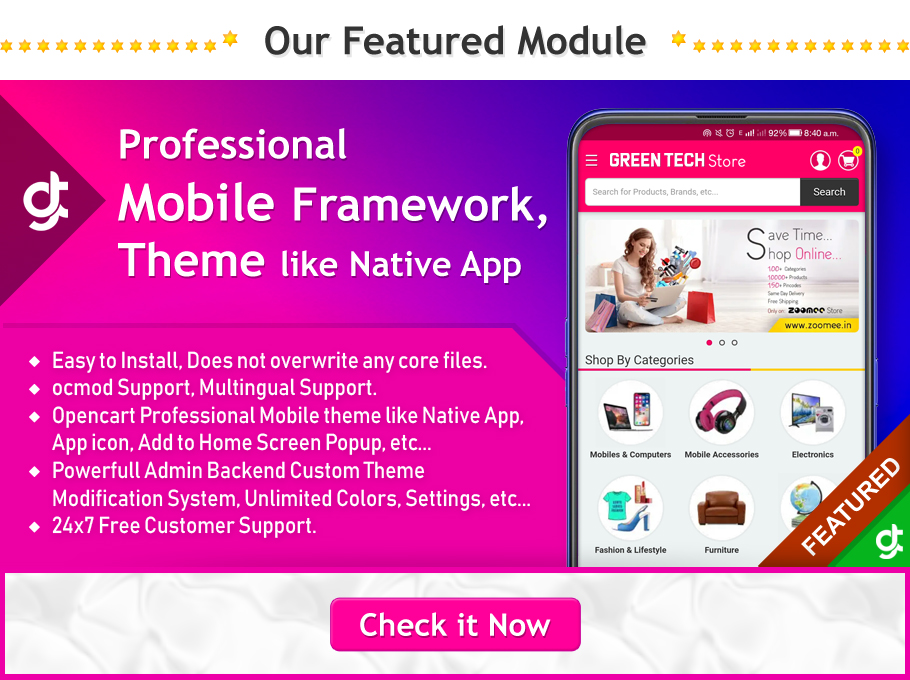 This Extension displays product images in Order Email.
See Download Tab, you can FREE Download "Link to Product info Page" Extension also...
Features
★ Easy Installation
★ Does not overwrite any master files
★ Free Support
★ This extension is a easy way for understanding products by images when checking customer their Mail inbox.
★ This extension default images size 60x60, if you need to edit default size please click SUPPORT Button.
Usage
1.After Submit order check customer Email.
2.Open Order info mail, your product images appear there.
See Demo
Store Front
User: demo@gmail.com
Password: demo
Demo - v 2.0
Support
If you have any questions about this extensions i am happy to help you, please click SUPPORT Button.
Requirements
vQmod
if you are first time using vQmod, you can download here:
https://code.google.com/p/vqmod/
Installation
Unzip downloaded file, Copy .xml file to /your-domain-root/vqmod/xml/
For Easy Install you can use vQmod manager, Install vQmod manager
Click here
Related Extensions
Visit my Extensions Gallery
----------------------------------------------------------------------------------------------------------------------------------------------------------
If you Like this Extension, You may also Like:
Product Images any where in Store
Product Images in Checkout
Product Images in Order History
Product Images in Invoice
Product Images in Admin Order Info Page