Ultra Demo Tab
Ultra Demo Tab creates a DEMO tab on both admin panel and product page. It leads to demo page with user and password installed by you, after your customers have viewed products and want to know how to use it.
Gives that professional look to your store, especially when you use it to sell downloaded products. Customers can get a trial on your website and this also helps to increase your pageviews.
+ Unlimited demo name
+ Unlimited demo link
+ Unlimited language support
+ Define demo name by you
+ Support description.
+ VQmod
+ Auto suggest demo name exist on Database
Free setup help.
support email: support@mmosolution.com
You may also be interested in: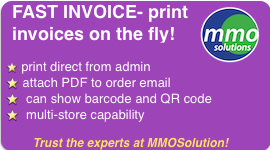 Installation document for Ultra Demo tab on Product and Admin