Hide User Permissions, Super Ninja Admin, acts like Ninja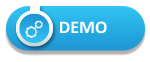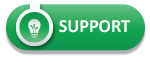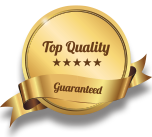 What it does
With this extension you can create an admin group with extra privileges that can't be seen by other admins. It acts under the hood, unnoticed. You can hide privileges shown in user group settings for every user group, thus if the permission is hidden, the user don't have the access to the specific menu section and they won't even see the corresponding permission option in user group permission setup. Presence of Super Ninja Admin user is totally unnoticed by other users thus others can't see him. This extension is very powerful in combination of Hide Admin Menu and Modules.
Hide Permission Fields
Create Hidden Super User
Create Hidden Super User Group
It is very useful if:
*You want to have user admin group that is able to manage permissions for other users, but don't want them to change specific permission where they should not have access to.
*You want to have extra access to the admin in case of service maintenance.
*You want to hide modules from permission section.
*Some admin menu is hidden from users and you don't want to even show that section in permission section. (For example you hand over finished site to your client and you don't want him to access certain parts of the admin side for sites safety reasons, thus disabling those in permission list, but have a way to access/change them if for any service reason it's necessary)
*Most importantly, to prohibit presence of sensitive settings which under incorrect use can damage the site/theme.
*Your dream is to be Ninja!
Demo
Admin + Combined with Hide Admin Menu and Modules
OpenCart 1.5 demo
OpenCart 2.0 demo
(guest/guest)
log as:
guest: guest/guest
admin: admin/admin
ninja: ninja/ninja
Compatibility
Vqmod and OpenCart 1.5.2 - 2.0.0.0
- Hide Admin Menu and Modules + HELP (VQMOD) (
http://www.opencart.com/index.php?route=marketplace/extension/info&extension_id=16982
)
- Compatible with other mods
Check out our Hide and Seek Christmas Bundle Pack
THIS MOD WONT HIDE YOUR MENU WITHOUT MENU HIDING MOD, it is only for HIDING permissions from users and creating invisible user