Here's an optional awesome feature for your professional store. No anonymous guests can add to cart with special price if they don't login! Also, our similar module "Login To See Special Price", with similar but less functionality, can help you to hide all product prices. However, "Login To See Price Pro" is more professional in setting hidden mode for any product prices with some private conditions. Check out the demo for yourself!
Fully compatible with Journal2 theme
+ [new] Add option all products
+ [new] new solution with 2x speed faster
+ [new] Custom by group
+ [new] Exclude product when you are using categories, manufacturers
+ [new] fully multi stores support
Feature:
+ Set customer logged show price per Categories, products, Manufacture
+ Show ("Login To see Price") all pages Category, product, manufacture, search, compare, related products
+ Unlimited add Categories, products, Manufacture customer must logged may show price
+ Supported Multi language text ("Login To see Price") set.
+ Easy set Login To see Price for all product per store
+ Include module popup login
http://www.opencart.com/index.php?route=marketplace/extension/info&extension_id=13811
+ Easy setup with vqmod
+ Easy change language and add new language
+ Define text message, text color by you
+ control enable and disable on admin.
+ Quick select color with colorpicker frame work.
+ Compatible with all theme
Free help integration : support@mmosolution.com
You may also be interested in: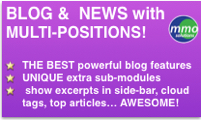 Installation document for Login To See Price Pro