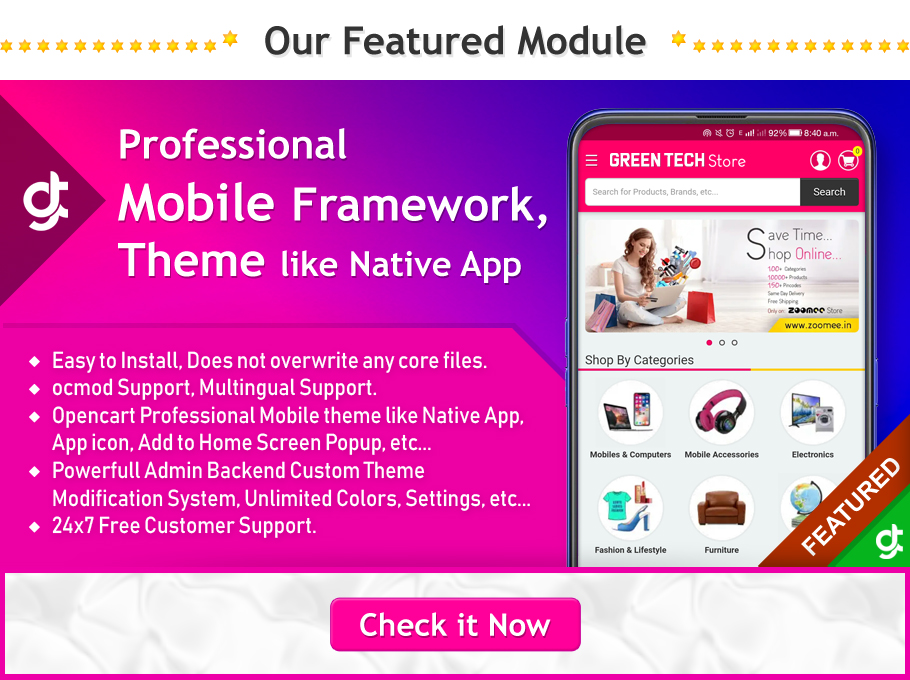 Original Price: $29

30% DISCOUNT PRICE: $20
This Extension Allow to Display Custom Texts with Price on Product info page, now you can set any custom text/message with price.
What's New.?
(01/05/2019)
★ Latest Version Opencart 3.0.3.2 Released
Features
★ Easy Installation
★ Does not overwrite any core files
★ ocmod Support
★ Free Support
★ Unlimited Custom Texts
★ Work with any Custom theme and any versions of opencart store
★ Easy Administration fields
★ Custom Texts show only product info page after price field
★ Unlimited Texts
★ Fully Customized Text Editor - Rich Text Area that help you to add different size of texts, images, tables and links etc...
★ If any products have custom messages for customers, so this extension will be helpful
★ If you need to modify this extension, please click SUPPORT Button.
Usage
1. Go to Administration Panel
2. Click Catalog -> Product Menu
3. Click Insert or Edit Product Button
4. Click Data Tab
5. Scroll Down, After Price Field your Price Custom Texts adding fields appear there.
Administration
Click here
User: demo
Password: demo
Click here for Demo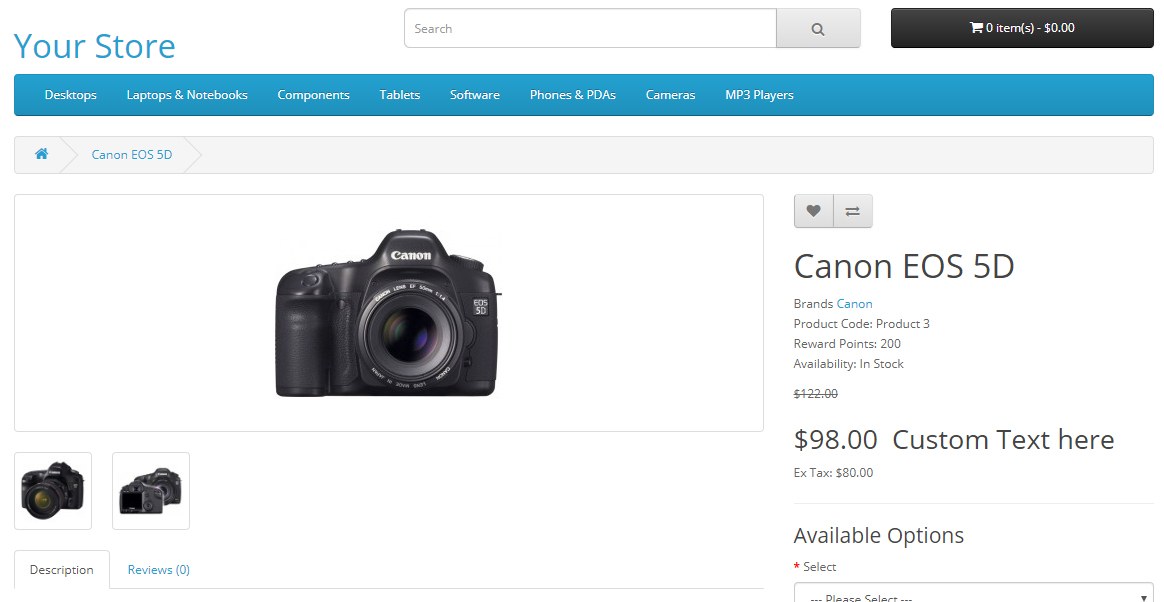 Support
If you have any questions about this extensions i am happy to help you, please click SUPPORT Button.
Installation
Use Opencart Extension Installer
Related Extensions
Visit my Extensions Gallery