********** ATTENTION **********
VISITOR STATISTICS V2.1 WORKS STRICTLY ONLY WITH OPENCART VERSIONS: 1.5.4 TO 2.3.0.2
**********************************
CHECK YOUR WEBSITE'S VERSION IF IS SUPPORTED BY VISITOR STATISTICS V2.1 PLUGIN
UPDATES: 07/24/2020 - WE ARE BACK AGAIN!!! AFTER ON HIATUS PERIOD.
UPDATING CURRENT PLUGIN TO VERSION 3.0 FOR OPENCART 3 VERSIONS AND LATER
THANKS FOR YOUR SUPPORT & PATIENCE.
Supports both OCMOD & VQMOD.
Visitor Statistics v2.1 is an extension which tracks and records visitors of your OpenCart website. It gives you the ability to see, check and search over analytic visitor data. Displays data in chart, world map, graph chart and tracks, lists and reports unique and total all time visitors, page views by country, date, ip address, browser and OS/Device.
World map displays unique visitor count by each country which visited your shop.
Graph chart shows you statistic scales on your website's popularity through time.
A very useful report module is included where you can view and search visitor's country, ip address, date visited, browser, OS/Device.
Tracked visitor data are displayed at your website's administration panel after you're logged in.
Specific Features :
-
All Time, Today's, Yesterday's, Last Week's, Last 30 Days, Last Year's
unique visitors and page views.
- Displays
total unique visitors
by country name, country code and flag.
- Displays unique visitors percentage in
chart pie
by country.
- Displays a
map
with the countries visited your website.
- Displays
graph chart statistics
showing total and unique visitors from the day tracking started.
-
Report module
, option to
search and view by Custom Date Unique Visitors or Total Visits
.
-
Report module
,
option to search and view All Time/Today/Yesterday/Last Week/Last 30 Days/Last Year Unique Visitors or Total Visits
.
-
Report module, order search results by Country/IP Address/Date Visited
.
- Report module uses fast pagination technology.
-
Checks if a visitor is a bot
.
- Option to
reset all tracked visitors
and start tracking from beggining.
- Uses the Maxmind's GeoIP Database.
- Does not change source code files.
- 24/7 support.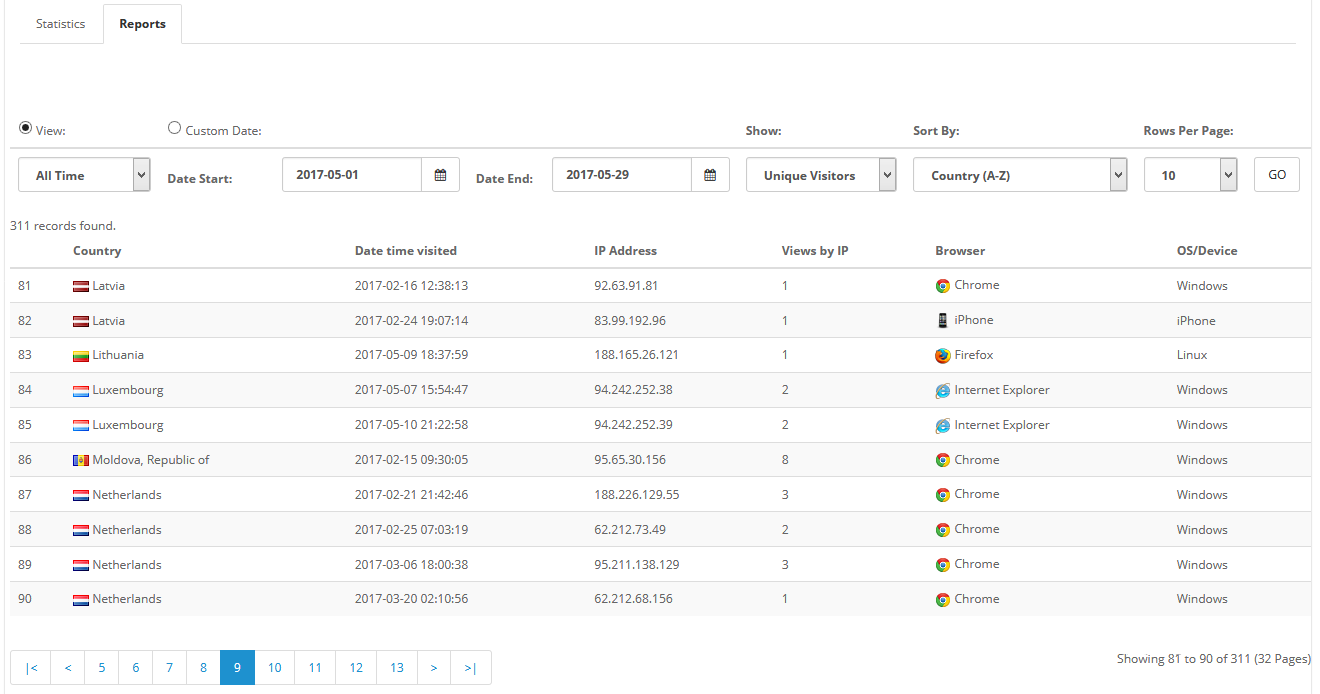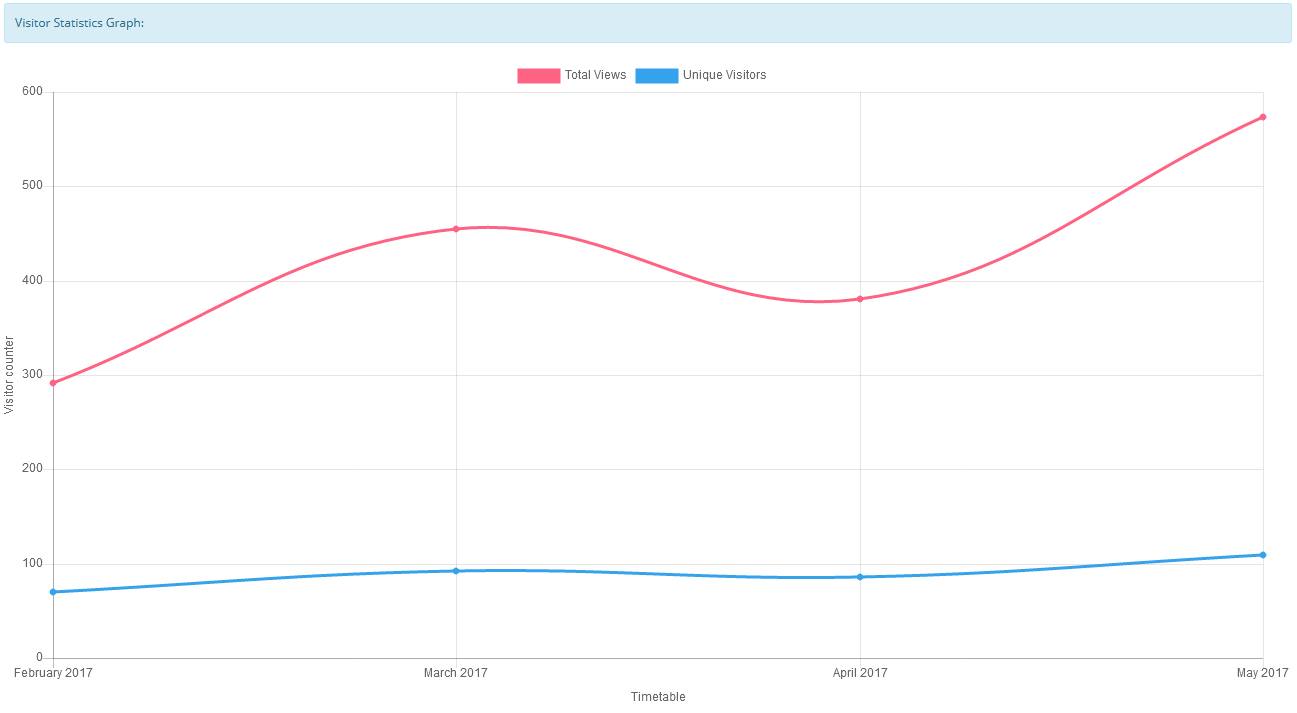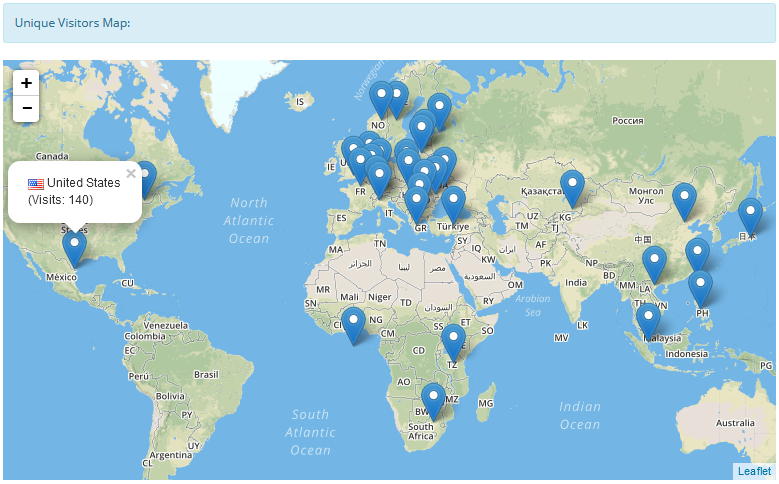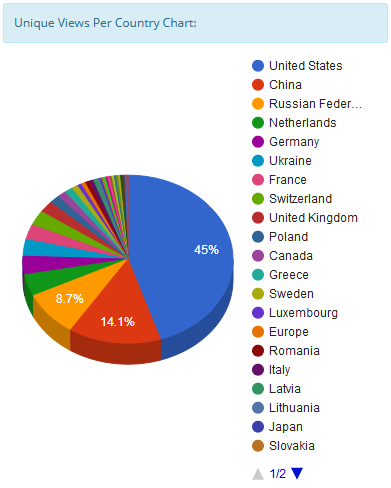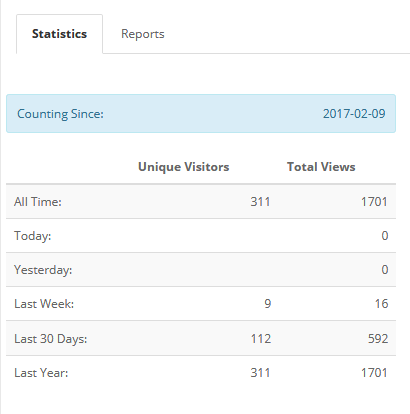 To view demo click the following button, login as demo for user name and password and go to menu:
Extensions->Modules
On the module list scroll down to find the "IntelliSoft32.com Visitor Statistics" item, press the edit button to see a demo of the extension.

Username: demo
Password: demo
Support at
: i32soft [AT] gmail [DOT] com