This extension helps you to find 404 error pages that are being hit by customer in real time and you can fix the bad links or broken links by redirecting to the proper page. You can also take your 404 links from google webmaster (Search Console) and specify a proper URL to redirect. You have the option to set 301 Moved Permanently for all the redirect since 301 redirect is considered to be SEO friendly. This improves your customer experience and also SEO gets increased.
Also note that you can set a default link to be redirected each time a 404 page is hit, thereby your customer will never see your 404 page (Page not found), and always automatically redirected to the default page you set. You can later assign appropriate redirect link; or keep the default redirect link.
This extension also offers smart URL redirect where it first checks if the broken link has any similar URL keyword in the database. If any similar URL is found, the redirect link is assigned accordingly. The string comparison is done by the sounds of two URL alias keywords that are being compared. If no similar URL is found, then the default redirect URL will be assigned to the broken link (if mentioned).
This extension also gives you an option to design your own customized 404 page where if you want to display a better 404 page to your customers. (404 page will be only displayed to customers if the default Redirect URL is empty)
After installing this extension, you can very well notice in your google search console that your 404 pages drops to 0
This extension is also available in the
SEO ULTIMATE PACK
Features:


Redirects broken links to a working page

Smart Keyword detection algorithm which can redirect to relevant working pages

Better custom 404 Page

Custom 404 page HTML designer

Bulk Processing Tools

Tracks all 404 pages that customer hits

Optionally Exclude URL using Specified URL pattern

Optionally Exclude URL by IP Address

Optionally Exclude URL by User Agent

Automatic Redirect URL setup

No files overwritten

No Technical Knowledge Needed

User Agent Tracking

IP Tracking

Can be adopted to any theme or template

Multi-language

Multi-store

Keyword based redirection

Admin can also set redirect for a working link

Auto-delete records with less number of hits


VIDEO DEMONSTRATION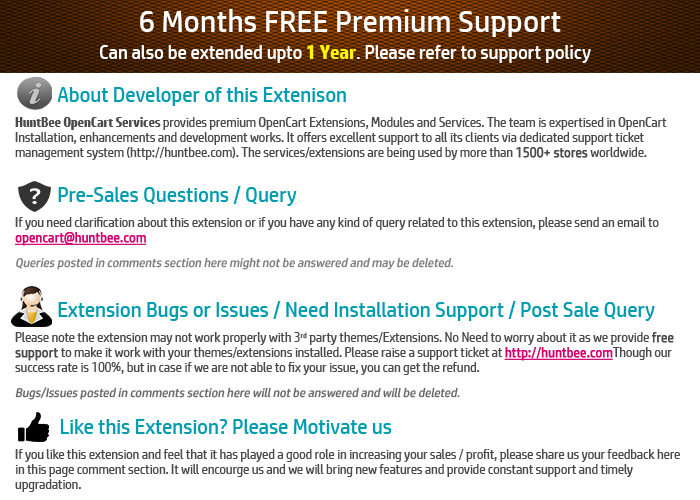 What customers say about Broken Link Redirect Manager / Auto Redirect Manager