Overview TMD OpenCart Category Export Import (multilanguage) Module
============================================================================
Importing categories into websites is easy now with these extensions. It allows the admin to select in which store categories will be import. There is also three file format XLS, CSV, XLSX, available to download. These file formats can be easily opened using Microsoft Office, Apache Open Office, or other software.
Module let admin filter out the categories to export from a store in one of three file formats. It ensures admin imports or export in the selected language out of multiple languages installed on the website.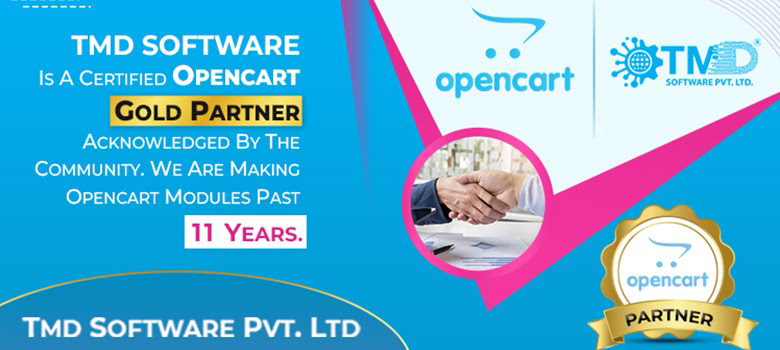 Importing Categories in One Or More Stores
=====================================================
This extension gives a simple interface to the admin to category import and export. Admin must recognize the store name shown in the list. If your website has more than one store then these store names will be listed in the store dropdown.
Select the correct language in the import setting according to the language of the import file content. This prevents importing content of one language to another that creates a mess.
There is a sample import file download link present, admin can download the file and use it as a template.
Organize the content of the import file according to the sample import file to double sure that the import is done accurately. Select the format matching with your import file extension like XLS, CSV, XLSX.
The setting of Import Categories
====================================
* Select Store
* Language
* Download Sample Import File
File Formats In Which
===========================
* XLS
* CSV
* XLSX
UPDATE YOUR CATEGORY FROM OLDER OPENCART TO NEWEST OPENCART
================================================================
Exporting from one store to importing into another store is easy with this extension. Selecting one store from the store list and language in that category should be export.
Admin can limit the no of categories to download present into an exported file. Enter the starting and the maximum number of categories. Select the status of enabling or disabled.
Categories that have status matched with selected status in the setting.
If an admin is looking to get the image url of the category is present in the exported file. The select format in which the export file will be downloaded.
* Store
* Language
* Limit
* Status
* Image Url: YES / No
* Download File Format: XLS / CSV / XLSX
SPECIAL FEATURE
====================
UPDATE YOUR CATEGORY FROM OLDER OPENCART TO NEWEST OPENCART
* EXPORT BY XLS,CSV,XLSX.
* EXPORT BY STORE, LANGUAGE.
* EXPORT BY LIMIT (if your server has limited memory you can use this option it helps a lot).
* EXPORT ALL CATEGORY TOGETHER.
FILED LIST FOR IMPORT AND EXPORT LOT OF FEATURE PRESENTS
* Category ID (if new entry please leave empty).
* Language.
* Stores(0,1).
* Category
* Name.
* Meta Tag Description.
* Meta Tag Keywords.
* Description.
* Parent.
* SEO Keyword.
* Image.
* Top.
* Columns.
* Sort Order.
* Status.
* Meta title.
* Fillter (filltergroup::name;).
* Total Number of products in this category.
Support
--------------------------------------------
Got pre-sale questions or have questions about support. Please create a ticket. We will help you to get it working.