What is OpenCart Customer Group Price Module all about?
===================================================================
This module will allow you to instantly assign prices to product based on the Customer group. An Admin of the store will be able to offer new reliable prices of the product according to all customer groups respectively. It helps the website to focus on customer service and selling products at correct prices.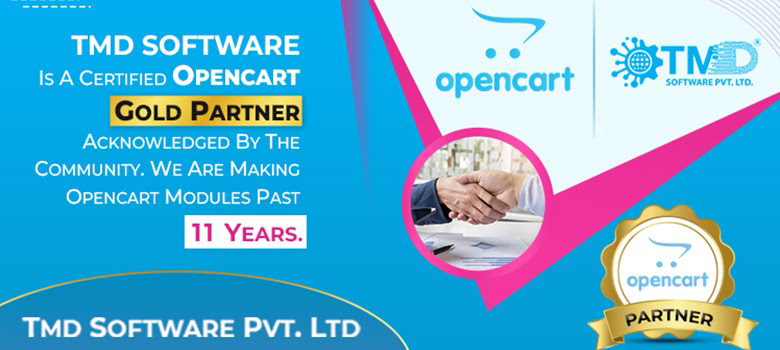 TMD OpenCart Customer Group Price Module
=============================================
A website can have multiple customer groups i.e. Wholesale Customer groups, Retail Customer group, frequent buyers and more. This extension helps admin to give new products different-different prices for all different-different customer groups to make more sell and increase the profit percentage.
this module makes a new section on the product edit page where website defence prices for customer groups. These ways product prices will be different for the given customer group.
Helps Website To Attract More Customers by Managing Product Price
===========================================================================
Running an e-commerce website is difficult when your target customer groups are different. product selling price for customers might be different according to groups. This problem solution is not present in OpenCart.
Yet Admin will overcome from it and sell a single product on different prices to selected customer groups. Admin can define a global price for all products according to the customer group.
The module is packed with many features. Global price setting will apply to product base prices. Global Price has 4 options that can use to create a new price of products. Enable and disable all customer product prices will be done from the setting.
There is another feature called import and export. Here you can import file product information of customer group price. Also, admin can export the file and save it to the local computer or mobile.
✔ Advance Customer Group Settings.
✔ Manage customer group product price on the product edit page.
✔ Let you add different-different prices for customers group to all products.
✔ Add price to product base price.
✔ Give a discount to specific customer groups.
✔ Import and export file.
✔ Global enable and disable all the customer group prices from setting.
✔ Product price changes according to the customer group automatically.
Configure Customer Group Price
============================================
OpenCart customer group price comes with the latest handy settings. The configuration is easily done. There is a status setting present. It has two options which will use to enable and disable the customer group price from the website at once. If status set to disable, all the prices set by this module will be automatically hidden from the entire website.
It has the option to set a global price for all products for the different-different customer group.
Admin can also set individual prices for products as well.
This is a unique feature makes the price editing very easy.
Only Product price will show when the Customer group price is set on a product page. Product prices will override the global price.
Admin has multiple options to set all product prices at once from the setting. The extension has four options
Example: Base price of the product is $20 and from setting wholesale customer group price set by (+)20 then Wholesale customer will see a new price for the product is $40.
Subtracting (-)
from a base price
Selecting
% percentage
will add to the base price
The same will go with other options.
Automatically Change Product Price According To Customer Group
========================================================================
When a customer login or create a new account into your website.
Then this module takes care of the products price. Customer will see updated prices according to customer group attached to their account.
A wholesale customer will see prices of the product defined by admin. A loyal customer group members will see prices of products which updated by admin in loyal customer group price section.
If two or more customer group price is the same no customer group price is defined then all the customer will see the same price.
Also setting status to disable will set to all product prices to base price given while creating products. Also making status enable will get back customer group price.
Import And Export
==============================
This module will also allow you admin to update product customer price from excel file. There is import-export option present. while allowing admin to import product information.
There is an option to export product information with a customer group price. The export file will be saved .xls format.
If a needed admin can update product price in the excel file and import that file into a module.
This makes website work easy to update product prices at their own pace. Yeah! Admin won't need to got update all products price one by one. The import option makes it easy to update.
Supports OpenCart 1.5.x, 2.x and 3.x Versions
======================================================
TMD used OCMOD and VQMOD to create OpenCart price per customer group module.
It works perfectly on 2.0.x and 3.0.x versions of OpenCart.
It is also tested up to the latest stable version 3.0.3.3.
For those who still using an older version of OpenCart, TMD maintains a 1.5.x version of this extension. Just because of their comfort. We value all website and their businesses.
It is tested on the cloud version to give the best performance. Testing has been done using the Unit test to give quality to work.
There will no core file will alter after installation of the OpenCart different prices for customer groups into your website. It uses OCMOD and VQMOD.
It virtually creates a file system and adds compatibility to files on runtime.
Your website files will remain the same and untouched after the installation of TMD OpenCart modules. Website will remain to function as before it does. It is easy to use right? Yeah!
Customer Experience With Us
==================================
Our dedicated support team always here to help for customers if they have any issue we resolve it on time. So Customers have Good Work Experience with us and they are happy.
Default Customer Group
Email: demo@gmail.com
pass: 123456
wholesaler Customer Group
Email: test@gmail.com
pass: test123