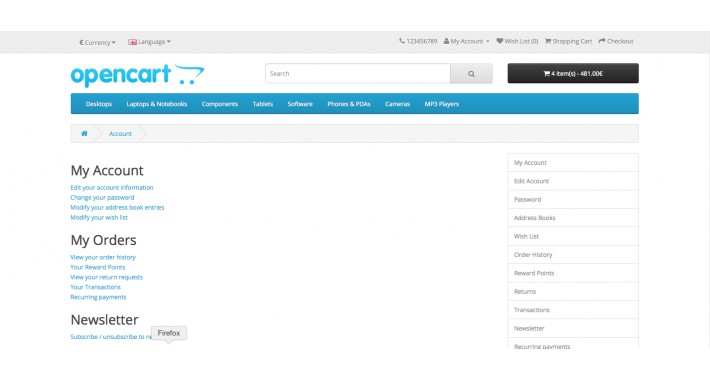 is a VQMod File.

Installation Instructions
===================================================
This installation instructions assume that you are running either fresh or customized installation of OpenCart.

1. Using the Extension Installer
---------------------------------------------------
1) Login to your OpenCart admin panel. Once you do that, go to Extensions -> Extension Installer.
2) Click on the Upload button.
3) Find remove_downloads_account.ocmod.zip on your computer and load it.
4) OpenCart will begin the installation of the module along with the OCMod and when the operation is done you will receive the following message - Success: You have installed your extension!
5) Go to Extensions > Modifications and find Remove Downloads from Account and click the [Refresh] button.
6) Now Remove Downloads from Account is installed. Congratulations!