TMD OpenCart Email Management Module
----------------------------------------------------------------------------
It allows you to make an email template for all default events in opencart. Using this module you can modify OpenCart order confirmation email template. Also, you can create own templates of new account registration email, new account affiliate register, Affiliate forgot password, Forgot password and more.
OpenCart email module uses shortcode to save your time by writing the same line again and again. Moreover, you can
write HTML as well as in Text based
email template. Yeah! it supports multi-language. That means you can configure and send email in more than one language.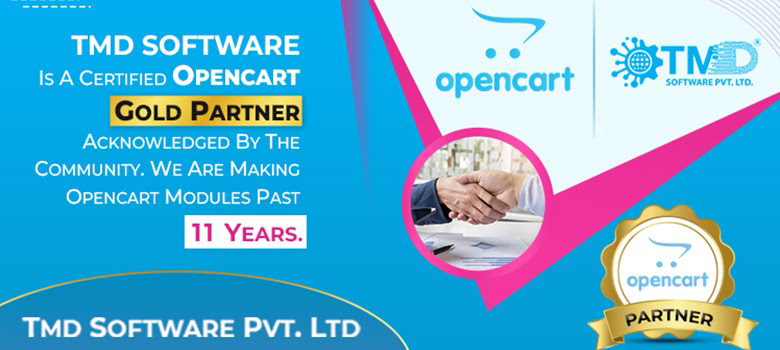 Looking for 1.5.x version
Create 6 Types of OpenCart Email Template
OpenCart sends default email which is hardcoded. If your requirement to change some words or completely create a new email template for a specific event then you must hire a developer for this. The developer will charge you.
To overcome from this problem our OpenCart email template management extension offers you
6 types of event email templates
. You can edit email template OpenCart or create a completely new email template for a specific event anytime without taking help of a developer. All default OpenCart events are covered. Here is the Email template List.
Account Register
Affiliate Forgot Password
Affiliate Program
Forgotten Password
Order Email
Order Status Change
Create Email Template From Admin
--------------------------------------------------------------------------------
After successful installation of OpenCart email extension. You will get
Template Menu
left side present with other menus. You can create 6 Email Template for 6 kinds of OpenCart events.
There are more than 15 shortcodes for available for quick email template creation. Email can be created either Html or in simple text. It using Wysiwyg Editor for best user experience. It will let
you write text as well as HTML code
for a responsive email template. Email will look perfect in all screen: Mobile, Tablet and Desktop.
After saving the email template. You will see a list of created email templates. Admin or user can edit any email template to make changes and save. Newly edit template will be used to send an email.
After creating email templates go to Setting. From Email Template tab you can select created email templated specific event.
Use Shortcode To Speed Up Creation Of OpenCart Email Template
-----------------------------------------------------------------------------
More than
15 shortcodes available
. Shortcode is specially designed to decrease your email creation time and help you with sending a perfect email to your customer.
All these shortcodes can find easily. Shortcodes are easy to add into an email template with the rest of the content. When email sent, these shortcodes will convert into real data. Real data only go to customer email. Is not it easy to use? Yup, it is.
There is various shortcode present for the different email template.
Installation Is Just Mater Of Few Clicks
--------------------------------------------------------------------------
Our all modules installation is quite easy. Perfectly created installation process which can be followed by a non-technical person to get the module working into their website. OpenCart email template extension is also made like this. Please read below for an overview of the installation guide. Special Note: In Opencart 3, order email template creates seamlessly.
You can find more information in the Documentation tab about installation.
✔ Easy Installation
✔ Copy Files
✔ Copy all file in your root folder
✔ OpenCart Core files will not be overwritten
✔ That's all. You are ready to use.
Deliver Your Order Confirmation Email Effectively
---------------------------------------------------------------------------------------------
Order related emails are the most important part of every e-commerce website. OpenCart Email Template extension does this work perfectly for you. Doing correct email server configuration and right email template, your email will always reach to customers inbox.
Our OpenCart email module contains
shortcode which will help to create the email in a few minutes. Also, the module supports Html
. You can write Html code to create an email template. Opencart 3 order email template and other event have using the same shortcode.
Create Your Own Branding With Opencart Email Extension
---------------------------------------------------------------------------------------------------------
By using our Email Template Modules, you can create own branding and get recognized into your customer. Add Website Logo, Name, and Signature into email template with content. Which will also help your email deliver into customer Inbox. Running e-commerce store
need own branding among customers to gain trust
.
Default email does not have nice format. Also, many emails are filtered by spam - filtered by most of the email services. Your customer cannot see your most of email in their Inbox or they must go to spam folder to read your order related email. Also,
Our module lets you create and edit email template matching with your brand
.
Email is important for branding. Because customer checks email more than phone message. It will let you create a custom email template which allows you to give own branding and help you to get trust between your loyal customers.