Overview of TMD OpenCart Email Template Management Module
----------------------------------------------------------------------------
It replaces the default OpenCart emails with new email templates. Enable you to show brand identity and personalized emails. Admin can create email templates for all the OpenCart's events such as account registration, affiliate, order confirmation, etc.
You can write multi-language text in email templates. This extension is compatible with the version 2x, 3x and 4x of OpenCart.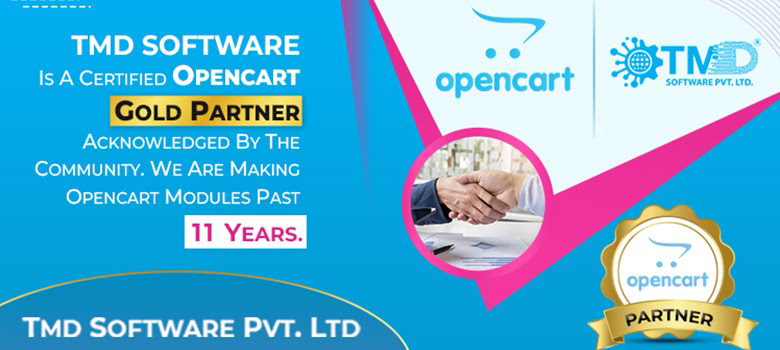 [b]Email Types
You can create email templates for 5 events. These events are Customer account registration, affiliate registration, forgot password, order confirmation, order status update.

Create a Personalized Email Template
This module is enabling you to create an email to customize your message with store-specific details and customer information. Use the shortcodes to add the customer's personalized information such as name, address, email id, products, order summary, link to account page, store logo, website name, etc.
Assign to Events
After creating all the email templates, the admin can link those email templates to OpenCart's various events. Go to System Menu > setting > edit the store. Select the email tab. You will see 5 events. You will find all the email templates. Select the email template according to the event. Save the store setting.
Order confirmation email template
Custom order confirmation emails create a bond of trust with your customers, delivering clear and consistent messages reflecting the brand's professionalism. You can customize the order confirmation email template that reflects your brand.
Use Shortcodes
There are more than 15 shortcodes available. It makes the admin work easy with email templates. These codes will automatically generate the customer and store information. Using shortcodes makes the process faster of writing a dynamic and personalized email.
Multi-language:
Your customers will always get emails in the same language that they used to access your website. The module will always check the selected language of the website when an email is about to be sent to the customer.
Automatically replace the Default OpenCart emails
This module intercepts the email event and updates the OpenCart with the admin's created and assigned email template with that email event. Then, when an email event triggers, Your customer gets your designed email template.
Compatible OpenCart version 2, 3x, 4x:
TMD ensures seamless integration of the email template module with the store. It uses OCMOD for installation. You need one module that can be installed on multiple versions of OpenCart 2,3x, and 4x.
Installation
This module can also be installed on a website using two methods. Upload the zip file of the extension to the extension installer. A second method, unzip the extension file, Use the cuteFTP, FileZilla software or cPanel to upload each file you found in the extension folder on your website in the right file location as mentioned in the documentation.
Benefits
Improved Deliverability:
A well written email will increase the chance of delivering the email to your customer's inbox rather than spam or junk.
Enhanced Customer Engagement:
Customer can easily understand the message present in the email. Also, they will take action appropriately.
Update the email content any time:[/b] Time to time admin can update the content of emails. You can add audio, video, image, links, gallery, etc.
Promotion:
You can add new services, products, discount coupons, or upcoming events in the email to inform your customer.
Consistent Branding:
It makes them recognize your email in the bunch of email lists.
Get customer back to website:
Personalized and consistent branding keeps reminding your customer about your website. Ultimately it will add extra orders to the basket.
Screenshot of email:
here are some examples of email that you can create with TMD OpenCart email template module
Account registration
Support
========================
If you want to get customization, improvement on your website, or looking for any kind of solution. Please create a ticket. We will get back to you as soon as possible.