Overview of OpenCart Photo Gallery Module (2.x.x , 3.x.x & 4.x.x)
==================================================================
A photo gallery designed for the web is often used as an online catalog for an e-commerce website.
Implementing a photo gallery can increase web traffic to your store because your audience would love to view your products displayed in pictures.
A picture speaks a thousand words, so implementing a photo gallery on your website is an added advantage for your e-commerce business.
The gallery can represent your store products for a variety of items on the store and more importantly by creating a photo category that will add a specific glimpse of the products that a folder will contain.
The photo gallery acts as a good reference to your products to display an item in a more fashionable way.
So our developers have designed this product to make your store more favorable by visiting customers to your store and increase the time of your audience on your store.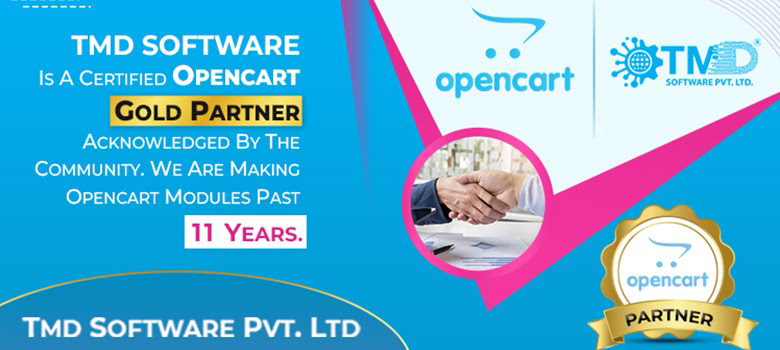 Benefits of TMD Photo Gallery Module
-------------------------------------------
The TMD Photo gallery module is designed to make your website and store more appealing and look better.
So it has been designed with a combination of several settings that are very simple to use to make your gallery more attractive in terms of color, size, and design of your gallery.
So based on different colors selected, you can apply them to your theme and it allows website admin to change various aspects of their theme.
There are several other options to the photo gallery module, let us consider a few of them briefly
1. Dashboard
-------------------------------------
The photo gallery module consists of a dashboard for the Admin to view how many total galleries exist in the store.
You can also view a list of galleries on the dashboard that displays gallery id, gallery name, the total album for the gallery, and its status.
You can also easily edit or modify the gallery and album name whenever required.
2. Settings
------------------------------
The Photo Gallery module is designed with a hierarchy that is a gallery contains albums and albums contains several photos i.e Gallery -> Album -> Photos.
There are 3 setting options to this photo gallery that is designed for complete customization
Gallery settings:
The gallery contains albums and albums contains photos so admin can set the album size easily in their gallery (For Eg. 500 X 500 for all the album that comes under gallery ). Special effects such as popup images of an album can also be set with here along with album image size and set a limit to the number of albums a gallery may contain.
Color Settings:
Your theme or brand may have a specific color, so you can use this color setting to match your theme for the photo gallery. This will add a beautiful matching touch to your photo gallery and your theme. You can freely change photo name color, description color, and total phot color.
Design Settings:
The design settings consist of 3 layouts, Layout 1, Layout 2, and Layout 3. Admin can choose any one of the layouts at a time. So using these layouts you can make your photo gallery look appealing and change back any layout you like with a single click.
3. Photos:
-----------------------------------------
The photo section of the photo gallery is used to upload all the photos to their particular albums respectively.
You can give a particular name and add a description to the photo and select the photo title and image to embed images to the photo album.
4. Gallery:
-------------------------------
The gallery is used to define albums. You can create as many albums as you want in this form.
Features of Photo Gallery
------------------------------------------------------------------
* No core file changes
* Copy all file in your root folder
* Does not overwrite any master files
* You can Add Multiple Images to your Album
* You can create your own gallery and can show it anywhere in front.
* You can set colors of Title, Description, and author text to set the height and width of images.
* Uploader(For Multiple Language)
* Carousel Effects
* Pop up Gallery
* Album Images
* Album Descriptions
* Total Count Of Images
* Many More Options
* Support All Versions
Copyright:
---------------------------
Download one time for only one domain (store) you can not use Multi-domain (or store)for a multi-domain package please contact support.
Any other changes in this module without notifying us not valid
You can find the
OpenCart photo gallery module
compatible with Version 1.5.x in the given link below
Support
----------------------
If you have any suggestions or pre-sale questions, looking for support. Please create a ticket. Our team will reach you as soon as possible.