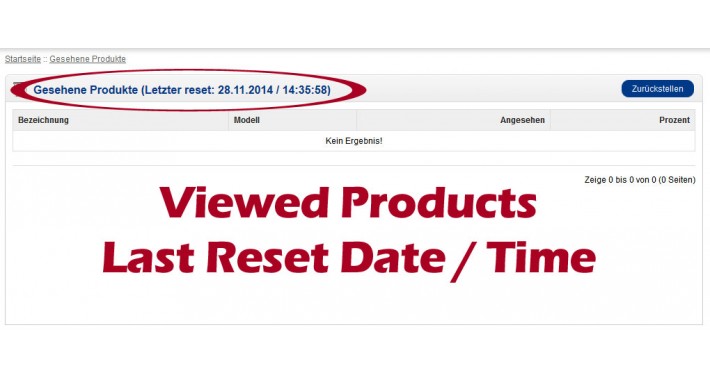 Display last reset datetime for Products viewed report
Licence: FREE
Author: EseLoCCo

Description:
============
Shows the last reset date and time of your product viewed report


Installation vQmod:
============
1) Install vQmod if you haven't already (http://vqmod.com)
2) Unzip files
3) Upload the xml file into the vqmod/xml directory of your OpenCart installation

Installation OCmod:
============
1) Install with OCmod Installer - Extension -> Installer
2) Refresh Extension -> Modification -> Refresh


NO FILES WILL BE OVERWRITTEN!
That's it!


Copyright:
==========
This is a open source (FREE) release for Opencart 1.5.x & 2.x


Note:
=====
If you are satisfied with my modules and extensions, please give me a review and leave comments on the page where you download the modules my extensions.
Thank you.