Unique extension for OpenCart, which can extend the OpenCart's currency features. It adds ability to update currency rates automatically in specified hours, supports multiple currency providers worldvide, used for making beautiful prices (9.99, 189.00 ...), adds margins & corrections & overheads for currencies.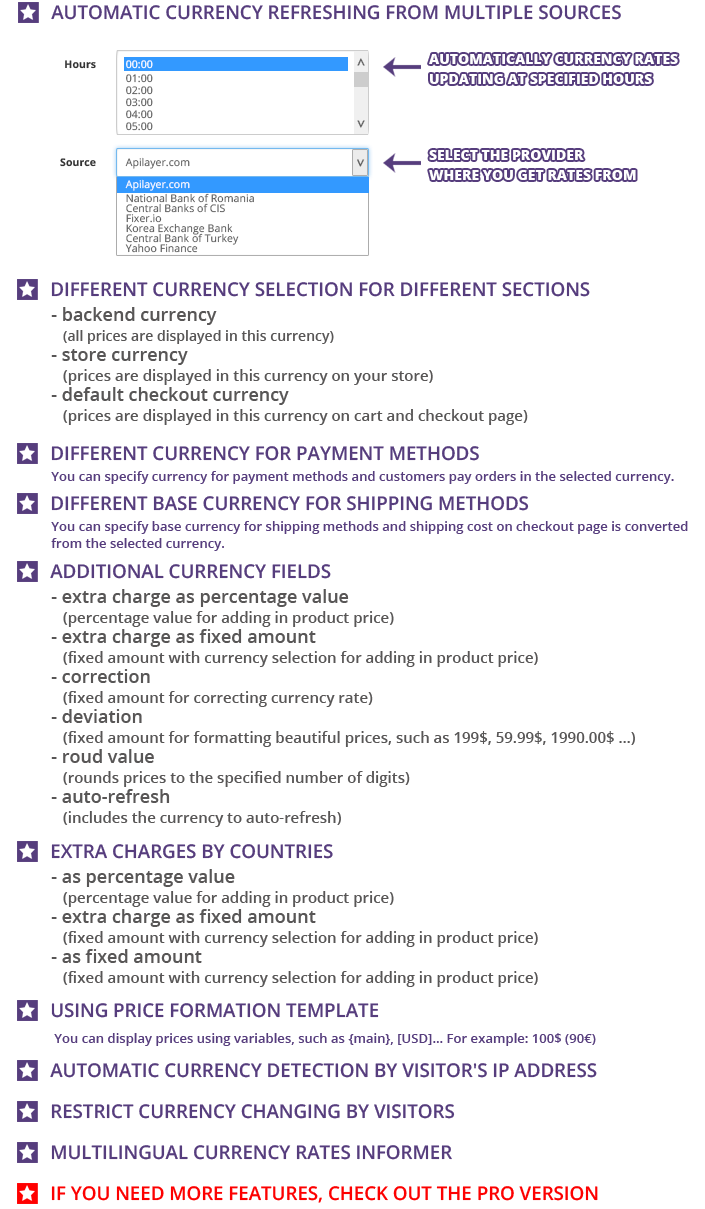 ✯ Free technical support.
✯ Free installation (by request).
✯ No coding skills required.
✯ Documentation included.
✯ Open-source files only.
✯ No core files changed.
✯ Life-time updates access.

✯ OpenCart, ocStore, OpenCart.Pro, OcSHOP, MaxyStore, AceShop, MijoShop, JooShop.
✯ All versions starting with
1.5.x, 2.x, 3.x
.
✯ All themes (including
Journal 2
and
Journal 3
).