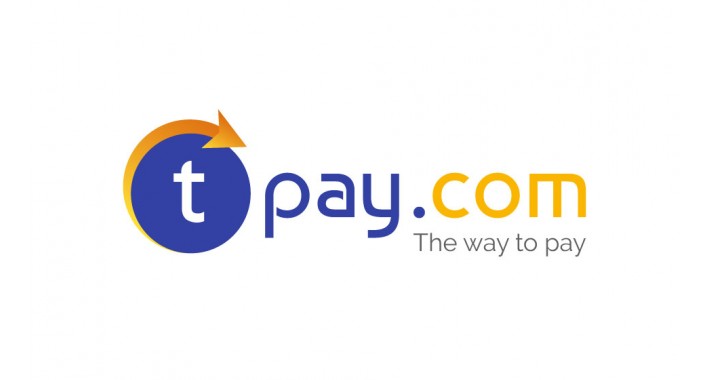 Tpay.com Online Payment System is Krajowy Integrator Płatności SA brand. It's main purpose is to introduce new technologies which will help to simplify, accelerate and improve safety of payments for products and services purchased online.

Tpay.com is the technological leader of online payment system. If offers the greatest number of payment methods and innovative solutions such as Integrated Card Payment Gate, RWD design, mobile shopping center – RockPay and group payments tool – eHat.me. Wide spectrum of over 50 payment channels is complemented by postponed payment, online installments, Premium SMS and QR code payment.

Tpay.com guarantees absolute safety which is verified by well-known certificates, elasticity and convenience. Our offer if fitted exactly according to your needs.

Tpay.com jest marką spółki Krajowy Integrator Płatności SA, której podstawowym celem jest wprowadzanie nowoczesnych technologii, ułatwiających dokonywanie płatności za produkty i usługi zakupione w Internecie oraz zapewniającym szybkość
i bezpieczeństwo transakcji.

Tpay.com jest liderem na rynku płatności w dziedzinie technologii. System oferuje największą liczbę metod płatności oraz innowacyjne rozwiązania takie jak Zintegrowana Bramka Płatności Kartami, design w RWD, mobilna galeria handlową RockPay oraz narzędzie do zbiórek pieniężnych – serwis eHat.me. Szeroki wachlarz niemal 50 sposobów zapłaty uzupełniają płatności odroczone, raty online, Premium SMS oraz płatność przez kod QR.

Płatności w Tpay.com to najwyższy poziom bezpieczeństwa potwierdzony uznanymi certyfikatami, elastyczność oraz wygoda użytkowania oraz oferta handlowa dopasowana do Twoich potrzeb.