Imagine knowing in advance exactly what each of your consumers are most likely to buy next, and be able to present those products to them at exactly the right time. How much more would you make in comparison to you choosing what to offer? This is predictive personalisation and, according to both McKinsey and Statista*, it is the most lucrative of all income streams in ecommerce today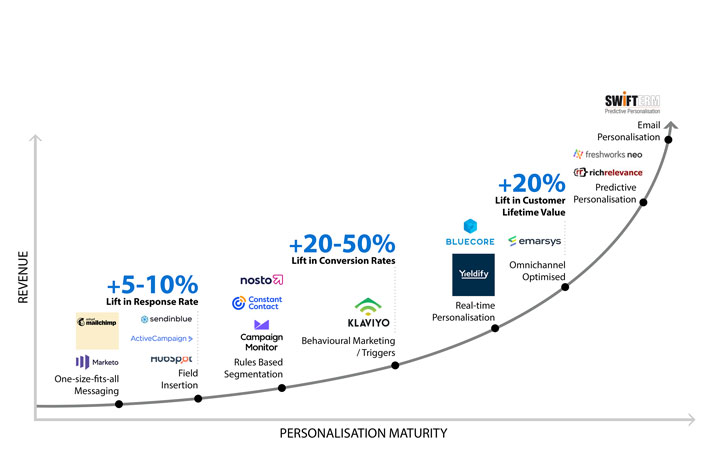 Proprietary technology SwiftERM is a personalisation SaaS, that delivers as much as "20x the return of segmenting, triggered and omnichannel software combined"*. Using a predictive analytics algorithm on all the data captured on your site, it calculates which products are most likely to be bought next by each individual consumer, and presents them at exactly the right time.
Analysing impressions and buying history, it ranks all your SKUs in order of the greatest buying propensity for each individual consumer. However, unlike software that tailors a landing page, in the hope your consumer comes to you (instead of a competitor), SwiftERM sends each consumer their own unique product selection. We are often run alongside ESPs, to maximise personalisation effect. But work equally well as a stand-alone if preferred.
This is a must have addition for all sites where consumers return frequently – Fashion, Grocery, Wine, Beauty, Pet-food, Cycling etc.
FREE Month's Trial
Costs vs ROI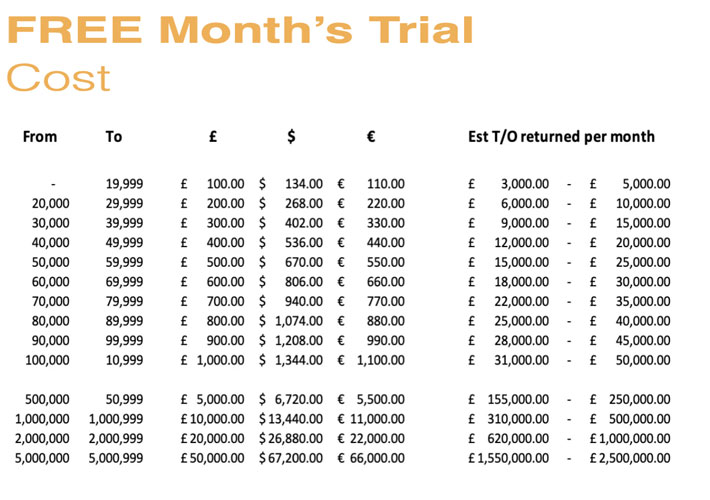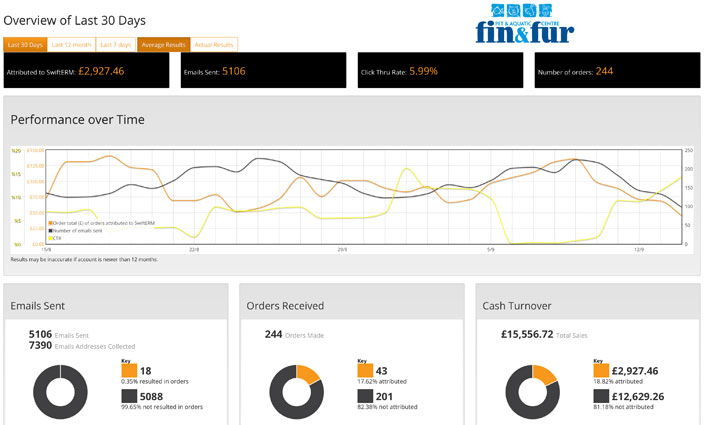 Referrals: