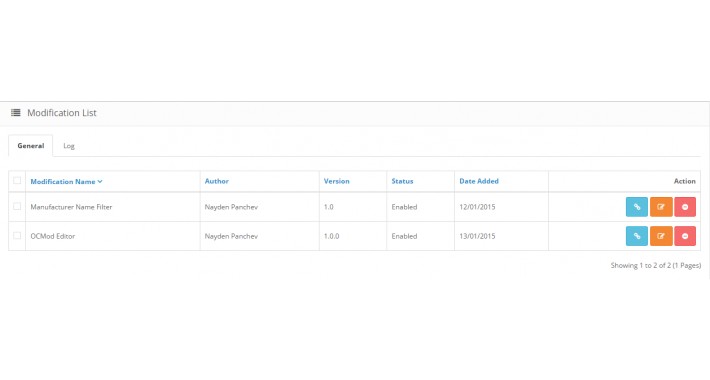 Adds input field on the manufacturers page, from where you can filter the results by manufacturer name.

Install:

1. Login to your admin panel
2. Go to Extensions
3. Unzip the archive
4. Click on upload and from ocmod directory of the extension select manufacturer_name_filter.ocmod.xml
5. You will get a green notification, that the modification has been installed successfuly
6. Go to Modifications page and click on the refresh icon on the top right corner

That's it!