One-page Checkout
helps minimize customer annoyance at all those annoying steps needed from checkout step to payment step. Your customers will love our unified one-step payment! Also supports both the default Opencart modules (Shipping, Payments, Order Totals) and most other function modules.
FREE fix to make compatible with any THEMES
Old Price 69
-->
Now: $39
Version 3.1.1
+ 100% compatible with Mijoshop
Version 3.1
* Options show/hide:
+ Coupon box
+ Gift cart box
+ Product model
* Change styles of checkout...
***** Special Version 3.4 fully supported Mijoshop and Journal2 theme
Supports most shipping modules and payment modules!!!
Bootstrap & fontawesome integration
Responsive theme
Bootstrap theme for choice and custom color
Help tips for checkout
option to show/hide phone, fax and ...
Quick view product image on checkout cart
FREE fix to make compatible with any THEMEs



If you loved our product, please rate it 5 stars!
________________________
Related product: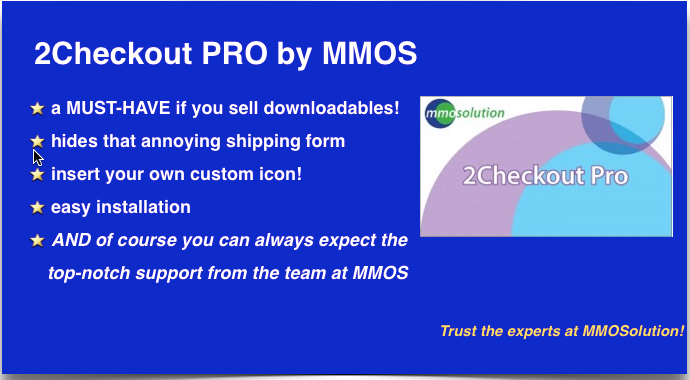 Installation document for One-Page Checkout PRO- quick & elegant