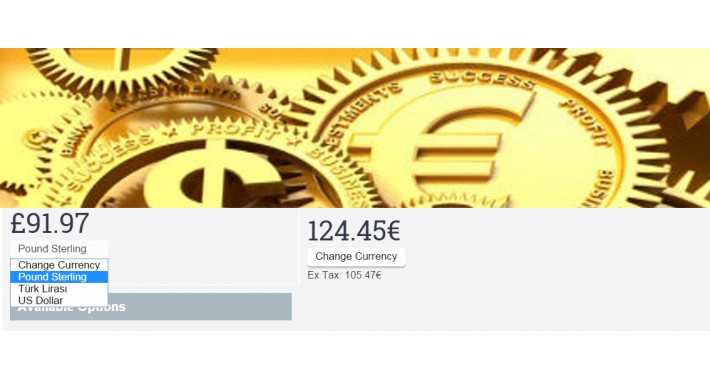 Dropdown Currency


Note : In order to install this extension "vQmod" must be installed.

What it does


1) Gives your visitors an option to change the currency quickly, by a dropdown, located just under the price on product page.

2)Normal and Special prices can be changed. But neither the old price of the special price nor discounts is supported.



Tested on Opencart Version 1.5.6.4, works with major templates.

Working version : http://www.robotpark.com

Thanks to Gogo

By the way, Donations via PayPal is highly appreciated.