Indonesian
Modul Pembayaran Bank Syariah Mandiri untuk OpenCart ini telah dibuat secara khusus dengan sedikit modifikasi agar lebih mudah digunakan. Modul pengiriman ini menampilkan logo akun Bank tertentu pada daftar pilihan metode pembayaran saat checkout. Modul pembayaran support multibahasa. Dengan bahasa interface default adalah bahasa Indonesia dan bahasa inggris.
English
Payment Module for OpenCart Syariah Mandiri Bank has been created specifically with a few modifications to make it easier to use. This shipping module displays the logo of a particular bank account in the list of payment option at checkout. Multilingual support payment module. The default interface language is Indonesian and English.
Testimonials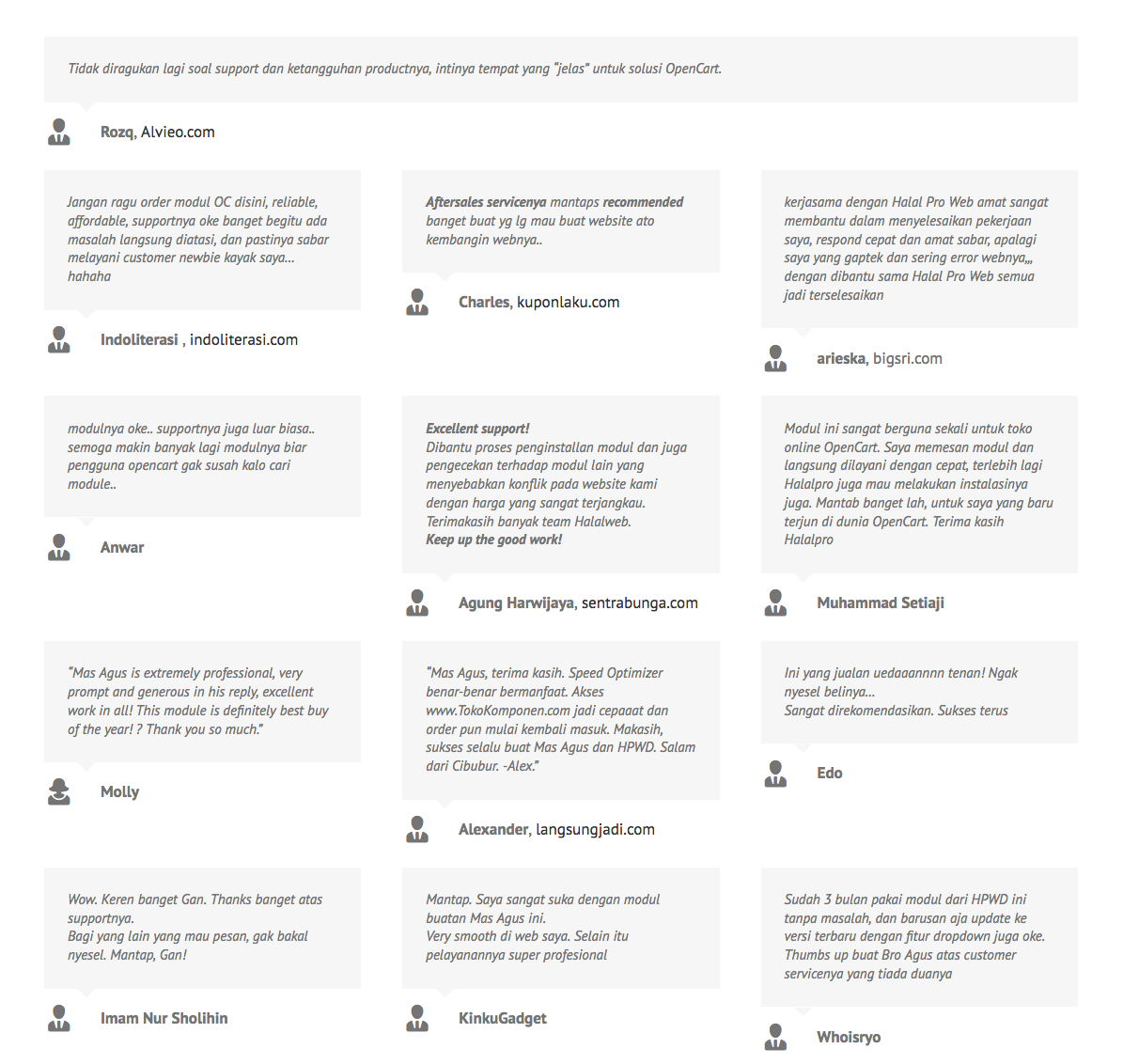 Ekstensi OpenCart Premium
Ekstensi Premium dengan fungsionalitas, support, garansi dan gratis update yang Anda inginkan.
HP Web Design
http://hpwebdesign.id
Opencart Extension Development
|
Toko Online OpenCart