What is an Export Order Module?
==========================================
Export order module as the name suggest is a micro and unique module for OpenCart store owners.
This module enable admin to export sales orders from his/her online store and save it offline to their desktop in the form of xls files.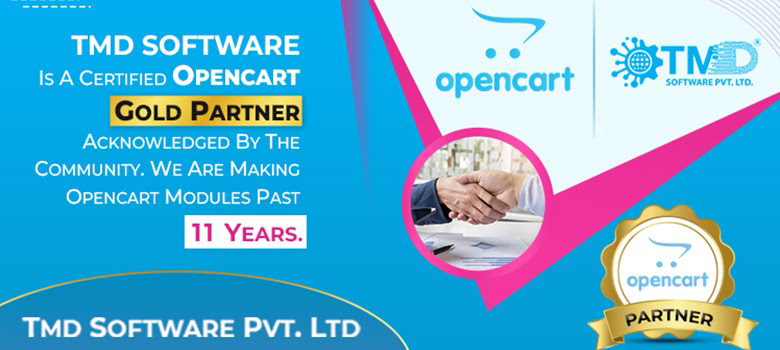 TMD is in the filed of module development for OpenCart for last 10 Years, so it has witnessed a strong requirement for this module in the marketplace and also among store owners.
So this Export Order Module is developed specially by TMD for meeting the requirement of sales order data exports.
Export Orders 2.x to 3.x
================================
This is a flexible module for all standard OpenCart version such as 2.x and it corresponding upper versions such as 3.x
This tool allows you to easily export your customer & order information to an Excel
(.XLS,XLSX,CSV)
file. irrespective of which OpenCart version you are currently using and you can also select which filed to export and which not
Export Fields in Orders
================================
There are a number of filed in the export order module, so you can export only those columns which are required by you for analysis. The columns available in export order modules are listed below.
Order
==============
* Order Id
* Invoice no
* Invoice Prefix
* Store
* Coupon Code
* Voucher Code
* Store Credit
* Status
* Commission
* Reward
* Comment
* Weight
* Total
* SubTotal
* Coupon Value
* Affiliate First Name
* Affiliate Last Name
* Date Added
* Date Modified
Customer
===================
* Customer Name
* Customer Email
* Telephone
* Fax
Payemnt
===============
* Payment Firstname
* Payment Lastname
* Payment Company
* Payment Address 1
* Payment Address 2
* Payment Postcode
* Payment City
* Payment Zone
* Payment Zone Code
* Payment Country
* Payment iso code2
* Payment iso code3
* Payment Address Format
* Payment Custom Field
* Payment Method
* Payment Code
Shipping
================
* Shipping Firstname
* Shipping Lastname
* Shipping company
* Shipping Address 1
* Shipping Address 2
* Shipping Postcode
* Shipping City
* Shipping Zone
* Shipping Zone Code
* Shipping Country
* Shipping iso code 2
* Shipping iso code 3
* Shipping Address Format
* Shipping Method
* Shipping Code
Product
==================
* Product Name
* Model
* SKU
* UPC
* EAN
* JAN
* ISBN
* MPN
* Quantity
* Price
* Option
* Tax
* Total:
* Reward Point:
Core Features
=====================
- This Module Contains All the Basic and Advanced functions.
- Option for Select the order data which you want to export, this option is Advance you can select option with drag.
- Export Order According to Order Status.
- order Export supported files are
(Xls, Xlsx, Csv)
.
- Support Multi Language.
- Support Multi Store.
- No Core file overwrite.
- Easy to install & Manage.
- Ocmod/Vqmod both available.
If you find any problem with this module you can contact