Overview TMD OpenCart YouTube Gallery Module
-------------------------------------------------------------------------------
video Categories" Module Pro allows you to create unlimited lists and boxes of video Categories with a custom selection on any page. With easy installation and setup, this module provides more attractive looks on your site inside user can add video and show it anywhere on the front side.
It let the admin create unlimited video categories and add as many videos as required. These video categories show on a new page of the website. It comes with an SEO setting so the video gallery will rank into a search engine.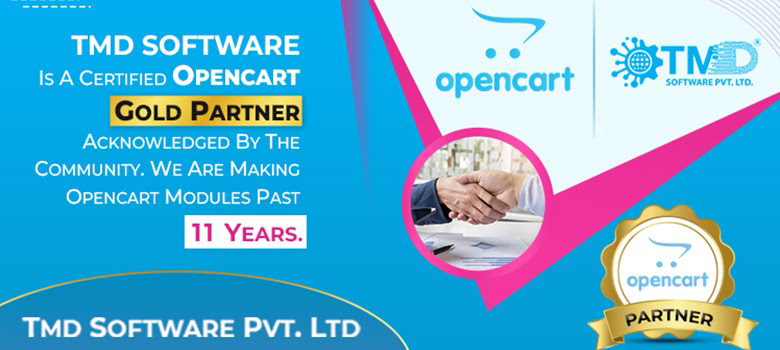 The video opens in the popup which makes it video player awesome with navigation arrows.
There are setting present that helps admin to decide whether video information title, description, and other things will show or hide.
The module is compatible with multi-languages. Admin can enter information in all the installed languages on the website. And it works great in most of the opencart themes.
OpenCart Youtube Gallery Category Setting
-----------------------------------------------------------
This OpenCart Youtube gallery module has a category option. Add multiple videos into these categories. There is an SEO setting present for search engine ranking.
There is another setting that is applicable to videos linked to category(ies). These setting shows and hide video title, description, image.
Admin can also write category information consisting of name, description. And for better ranking, there is meta title, description, tag, and keyword present.
OpenCart Youtube gallery extension gives the option to add an image that represents the category. Admin can easily enable and disable this extension globally by changing the status.
1. Video Category Title:
2. Meta Tag Description:
3. Meta Tag Keywords:
4. Description:
5. SEO Keyword:
6. Auto-vehicles
7. Image:
8. Status:
9. Sort Order:
10. Video Title Yes/No
11. Video Description Yes/No
12. Video Image Yes/No
Add Videos To Video Gallery Category
-----------------------------------------------------
The module has to give a separate section where the admin can add videos to the category.
Video url is taken from the youtube website, and paste to Url field and press the get data button. Admin can also write video titles and descriptions and upload the image for the thumbnail.
Assign video to one or multiple categories. Admin can search for video and select it. The disabled category won't show here. There is an SEO keyword present that is used for video url.
Moreover, the admin can enable and disable the video at once. Sort order make sure, the video will display at the correct position mentioned in sort order by admin.
Video Category
Video Category
SEO Keyword:
Status:
Sort Order:
Compatible With Multilangauges
A new page will be created by the module to show the videos. All video categories will be listed here on the right side and all the videos will be shown on the same page.
According to the setting done in the video category in admin, shows the video with title, description, and other information.
Video will open in popup using html5 and javascript with Facebook like button. Users can also navigate to the next or previous video using the right and left arrows.
OpenCart extension takes website theme setting for showing video category list and videos like text appearance, hover effect, and other things.
Compatible With Multi-languages
---------------------------------------------------
All the currently installed languages will be shown in different tabs. Admin can write information meta title, meta description, and video category description. This makes the module compatible with multiple languages.
If your websites have multi-language and people use them. Video category and video information will be shown in select language. It works seamlessly with multi-languages.
Working Great With All Themes
----------------------------------------------------
The module is tested with many famous themes. Journal, Shoppica, Fastor, Sellya are some name of the themes. After installation of the extension. Video category and video page show beautifully on the website.
If you are using a custom theme made specifically for your website. Still, our module will work.
Support
----------------------
Got pre-sale questions or have questions about support. Please create a ticket. We will help you to get it working.