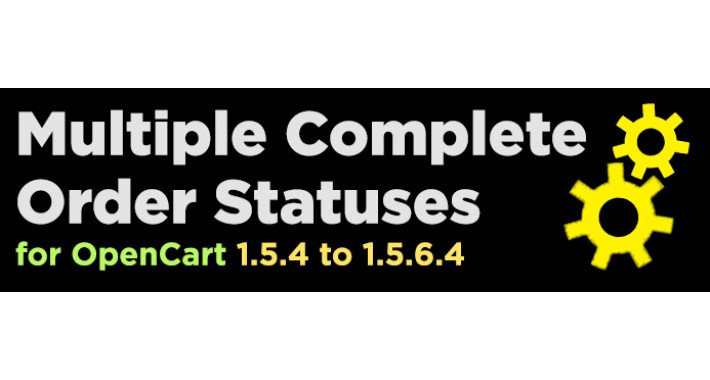 Requirements:
===========
Multiple Complete Statuses is compatible with and has been tested on OpenCart versions 1.5.4 through 1.5.6.4. It might work on earlier versions but has not been tested prior to 1.5.4. Opencart 2+ already has this functionality so do not buy this if you are using anything newer than 1.5.6.4.

This extension is a vQmod and as such requires you to have the vQmod system installed. The xml code requires vQmod version 2.4 or higher. You can download or learn more about vQmod by visiting code.google.com/p/vqmod/.

Usage:
=====
Transforms the complete order status setting into a multiselect. Does what you'd expect it to.