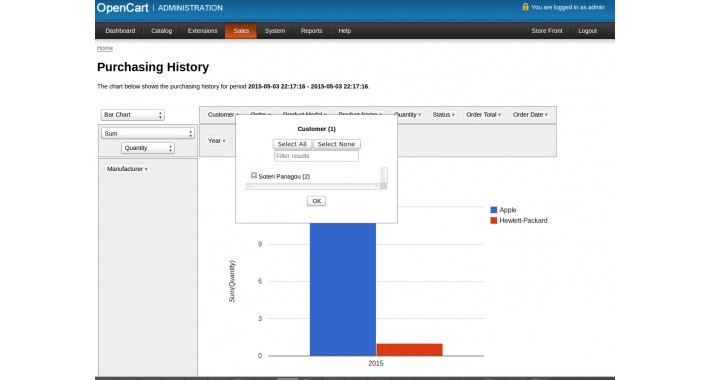 This extension adds Pivot Table visualisation to opencart for all sales that have been processed for a given store. The pivot table is based on the excellent pivottable jquery library. Just as with Excel, the user has full control over how they choose to visualise, group etc the sales data.

On the publicly available front-end if a customer is logged in, when viewing their account landing page, they are also now presented with an additional option: "Analyse of your order history", which when clicked will pop up a new window containing the pivot table. The data presented is only relevant to the currently logged in customer.

On the admin section, the administrator is now presented with a new Sale menu item "Order History Chart", which will present the store administrator with the sales for ALL customers in a pivot table. This is a really nifty feature because the store administrator can now get visual cues as to which products are selling how well.